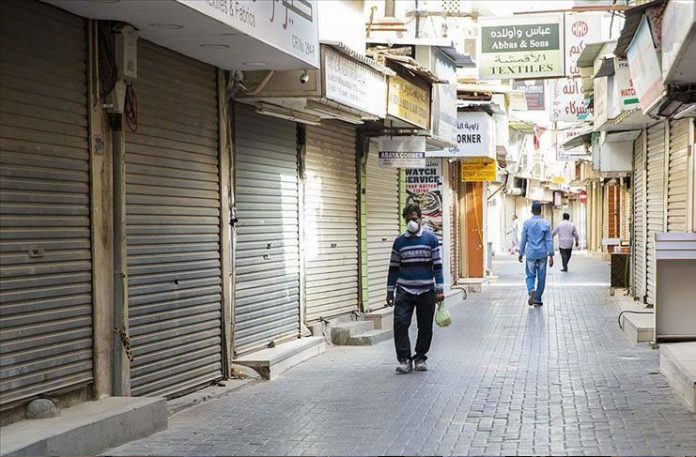 Manama (Gulf Inside) The Bahraini government has made important announcements to combat the Corona virus epidemic, under which travel restrictions have been extended and educational institutions, shopping malls, and entertainment venues will be closed for 15 days. According to Urdu News, Bahraini authorities have announced the closure of restaurants, cafes, malls, and malls for another 15 days.
The national team tasked with dealing with the corona virus has decided that sanctions will be imposed from Friday, June 11, to Friday, June 25, 2021. Shopping malls and malls will remain closed for 15 days. Restaurants and cafes will be closed, but home delivery service and drive-through will be allowed. Sports centers, fitness centers, swimming pools, and recreational games, cinemas, and all showrooms will also be closed.
Also Read This: Demonstrations Continue In Omani Despite The Announcement Of Jobs For Locals
Conferences and events will be banned. Fans will be barred from participating in sports events. Salons (barber shops) and beauty parlors will also be closed. Special events will not be allowed in homes. Employees of all government agencies will continue to perform their duties online. Up to 70% of employees will be on duty online. Attendance at all schools, colleges, institutions of higher learning, kindergarten will be prohibited.
Online education will suffice. This will be an exception for those taking the international exams. According to the statement, restrictions on travelers to Bahrain have been extended. The national medical team tasked with dealing with the corona virus has exempted several institutions from the ban. These include hypermarkets, supermarkets, general stores, cold storage, shops selling fish, vegetables, and fresh meat, bakeries, petrol stations and gas service centers, private health institutions, banks, and money changers.
Offices of companies and institutions where direct contact with customers is not necessary. Import and export companies, car workshops, garage and spare parts shops, the construction and renovation sector, factories, communication shops, and pharmacies will also be exempted from the ban. All institutions will be gradually reopened once the ban is completed. Respect restrictions on citizens and foreigners