Emirates ID or Residents Card is a proof of identity in UAE for UAE citizens and residents. (ICA) Federal Authority for Identity and Citizenship is one who issues Emirates ID. Considering the importance of Emirates ID, it's crucial to make sure that it's accurate. Whether you would like to update personal details or correct misinformation, the procedure for amending the info on your Emirates ID is that the same. Read on to find out more about the method of Emirates ID update.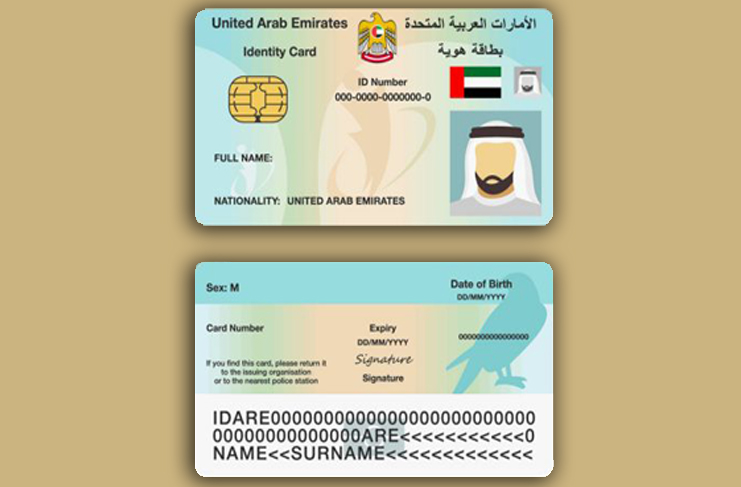 The Emirates ID card is very important documents for UAE both residents and citizens. There are several uses of the Emirates ID, all of which may simplify a resident's life within the UAE. For example, you can not process medical insurance and you also need as proof of residence during travelling in or out of the UAE. This is why Emirates ID important always to stay the card up-to-date.
HOW TO REPORT CHANGES FOR EMIRATES ID UPDATE?
Holders of Emirates ID Card are required to report for any changes in their personal information to the (ICA) Federal Authority for Identity and Citizenship at least thirty days before the exact date of the change.
You need to visit any of Customer Happiness Centre or branch of ICA to process the request. After successfully reporting the required updates, Now it's time for the Emirates ID update to require a variety of information.
Determining the order of data for Emirates ID update
The Emirates ID card consists of two sorts of data; key and non-key.
All the required information, including your full name, your date of birth & nationality, comes under the key data category.
The variable information on your card, like your address and occupation, are mentioned as non-key data.
Now, if you would like to amend any of the key information, you'll need to visit the closest branch office of the Federal Authority for Identity and Citizenship. However, non-key information changes are often catered to by using any e-service kiosks at the centre.
The service is out there in customer happiness centres
If you use the urgent service usually the ID card is issued within 24 hours, which costs an additional AED 150.
Click Here For More Information 
WHAT KIND OF DOCUMENTS REQUIRED FOR UPDATE OF EMIRATES ID IN THE UAE?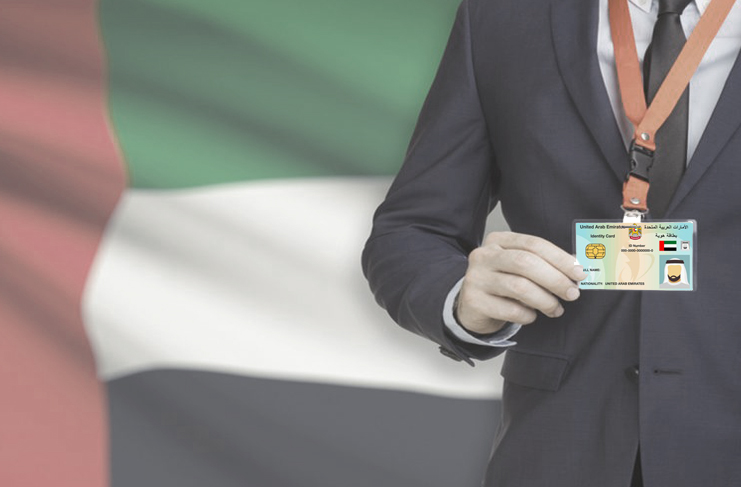 For any changes within the information, you would like to present the required documents to prove your identity and support the changes that you simply are requesting. Here may be a checklist of the documents required for various categories.
DOCUMENTS REQUIRED FOR UAE CITIZENS
Original UAE ID Card
Supporting documents to update data
A valid Medical report is required from the health authority or Ministry of Health to exempt the person determinedly or the elderly from ID card issuance fees.
Social insurance certificate attested from the Ministry of Community Development (for those taking advantage of social insurance) to be exempted for the ID card issuance fees.
Original POA for the person working on behalf of the customer, if the competent person is absent and a 3rd party submits the appliance.
REQUIRED DOCUMENTS FOR RESIDENTS OF GCC AND FOR EXPATS FROM OTHER COUNTRIES
Supporting documents to update data
Original of the diplomatic, consular card, card of international organizations for heads and members of diplomatic and consular missions and international organizations existing within the country to be exempted from ID card issuance fees.
A valid report from the Ministry of Health or UAE health authority (to exempt people of determination)
Original POA for the person working on behalf of the customer, if the competent person is absent and a 3rd party submits the appliance
Document proving residency in the country
PROCESS FOR EMIRATES ID UPDATE WITHIN THE UAE
You can find a complete step-by-step guide about modifying the Emirates ID:
Visit the nearest branch of (ICA) Federal Authority for Identity and Citizenship.
Now you need to fill the required information changing form and submit that form along with all required documents.
Pay the application fee.
40 AED Service Fees
150 AED Fees for issuing an updated data card.
150 AED Fees for Urgent Service.
340 AED is total Emirates ID update fees for per service category
Proceed with biometrics (fingerprints, photographs etc.)
You will receive an SMS quickly from the ICA including the small print about once you can pick your new Emirates ID. The SMS also will state the post office where you'll receive the new card.
Now you need to go to the post office which is mentioned and claim the new ID card.
Normally it will takes up to 2 days or (48 hours) for any kind of requested changes in your Emirates ID to be processed. The process are often quick and hassle-free, as long as you've got all the documents in hand.
It is important to stay the knowledge on your Emirates ID card up-to-date, including your telephone number . You may also need a registered phone number for many online verifications during registering for a new online service. Here is how you'll quickly update your registered mobile number online:
You need to enter page for private information update service on the website of ICA's to access the page directly. Once you have entered on the ICA service portal, you need to follow the following steps for updating your phone number.
STEP 1: FILL ALL THE DETAILS WHICH REQUIRED
You will be required to enter the subsequent information to start out the method of updating your mobile number on Emirates ID:
Current Nationality
Identity Number (Emirates ID number)
Name in English*
Passport Number
Date of Birth
Last Entry Date (Date once you last crossed the UAE border)
Email Address
*(The system will auto-generate your Arabic name)
STEP 2: ENTER YOUR NEW MOBILE NUMBER
The next step is to enter your new telephone number . You need check mark the box beside the 'Edit mobile number' to confirm that you need to change your current registered mobile phone number. Also, confirm that you simply select the right country code while entering your number.
STEP 3: GO THROUGH THE APPLICATION
Once you've got provided the system with all the knowledge , it'll show you the updated details. You can review the updates and ensure the changes if they're correct. Otherwise, you'll return to Step 1 and proper your information.
STEP 4: PAY FOR THE SERVICE
At the end pay the e-service fees which is 52.10 AED for updating the information. Now you will be redirect to the payment gateway portal for the completion of this step.
That's it. After successful payment you will be redirect back to the ICA's website, where you'll receive a notification regarding the successful completion of your request for information change.
The fees for Updating your information Online via ICA's Portal is : AED 52.10
FAWRI SERVICE FOR EMIRATES ID
(FAIC) can also provides an urgent service which helps you to getting the Emirates ID card within one day (24) hours. The service is understood as 'Fawri' and is out there against the regular stated fees plus urgent service fees.
This service is for all age group nationals of UAE and also available for GCC nationals officially residing in the UAE and may be obtained for:
First-time registration
Renewal of expired cards
Lost or damaged cards
For foreign residents other than GCC citizens, they are entitled to prompt service only in case of change of ID card as issuance or renewal of ID card is also linked to proof of residency and some related procedure.
To obtain this service, you may need to visit any of the following (FAIC) Customer Happiness Centres without any prior appointment or notice and present all the specified documents.
WHERE I CAN FIND THE FAWRI SERVICE FOR EMIRATES ID UPDATE IN UAE?
To obtain Fawri service you need to visit any of below FAIC Customers Happiness Centres.
Khalifa City & Al Jazeera in Abu Dhabi
Al Rashidiya, Barsha & Karama in Dubai
Madinat Zayed in the Western Region
Al Ain Centre
Sharjah Centre
Ajman Centre
Fujairah Centre
Ras Al Khaimah Centre
Umm Al Quwain Centre
FREQUENTLY ASKED QUESTIONS
HOW TO CHECK THE STATUS OF ANY EMIRATES ID CARD?
(ICA) The Federal Authority for Identity and Citizenship allows all UAE residents within the UAE to check the status of there Emirates ID. You can visit the ID Card Status page on the ICA website and follow the steps to see the ID status.
HOW TO CHANGE A MOBILE NUMBER WHICH IS LINKED TO EMIRATES ID?
It's essential to link your telephone number to your Emirates ID. If you would like to vary or link a replacement number, read our comprehensive guide the way to change your telephone number linked to Emirates ID.
Keep it updated in the least times to avoid any inconvenience. Also, confine mind that the method of updating the knowledge is different from that of renewing the Emirates ID card. If you want to get more information about your Emirates ID card you can visit the official web portal of ICA. If you've got lost your ID, our guide what to try to to if you lost your Emirates ID guide can assist you report the incident.