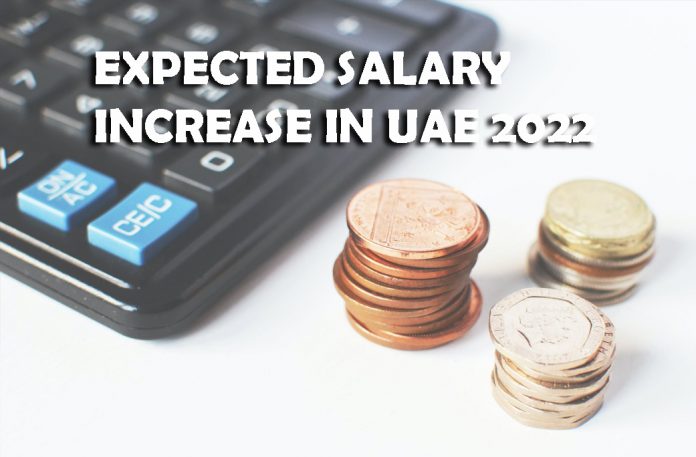 Dubai (Gulf Inside) Employees in the UAE will have the good news of Salary Increase In UAE in 2022, as about 43% of businesses in the UAE plan to raise salaries by an average of 3% in 2022, due to Expo 2020 in Dubai and the government. The positive effects of Cove 19's epidemic have improved the job market and the economy.
The National, citing a report by recruitment agency Cooper Fitch UAE, said that Cooper Fitch UAE Salary Guide 2022 polled more than 600 companies in the UAE, which found that 35% of businesses raised salaries by zero. Taxes are intended to increase to 5%, while 4% of companies will offer employees an increase in salaries, 69% and 5% will increase wages by 10% or more.
Cooper Fitch founder and chief executive Trevor Murphy said: "We predict a 3% increase in salaries in the UAE in 2022. Many of the UAE's traditionally strong sectors such as tourism, real estate and Aviation was severely damaged during the epidemic, but has since seen a positive recovery with announcements of re-hiring for both airlines and the hospitality sector.
Also Read This: UAE Thousands Of Workers' Financial Disputes Resolved
The UAE has reportedly spent billions of dirhams on economic stimulus measures to help businesses since the Corona epidemic began in March last year, boosting economic activity from Dubai to Expo 2020, improving tourism Business activity in the UAE's non-oil private sector reached its strongest level in almost two and a half years in November due to rising costs during the economic recovery.
According to Cooper Fitch's research, about 37% of unions have stated that they do not intend to make any changes to their salaries next year, while 19% have stated that they will reduce their salaries by 10% in 2022, compared to 41% in the UAE. Companies said they increased salaries by 2021, with advisory, human resource, manufacturing, technology, strategy and public sector businesses saying they increased salaries by up to 10 percent.