Gold bangles are a timeless piece of jewellery that has adorned the wrists of women for
centuries. They are not only known to enhance the beauty of your hands but also symbolise elegance and simplicity. So, what are you waiting for, get yourself the epitome of grace for all the occasion. From classic designs to modern twists, gold bangles are perfect for you to leave an impression.
Designer Gold Bangles for Every Occasion
When it comes to buying designer bangles that fit right on your wrist, making a fashion
statement, always trust the best. There are various bangles available in the market for you to leave a mark. Read further to learn more about the designs and price that suits your picket and those delicate wrists.
Charming Geometric Diamond Bangle

This piece of art is an absolute delight to your wrist. While they give a shine to your
personality, the Charming Geometric Diamond Bangle ensures that you make the best style statement amongst your peers. This 22-karat yellow gold designer bangle has VVS stone quality, with its round motifs carrying sparkling. Whether it is a family function or a dinner date with your girlfriends- ensure to leave a mark with the Charming Diamond Bangle.
Sophisticated Charming Gold Bangle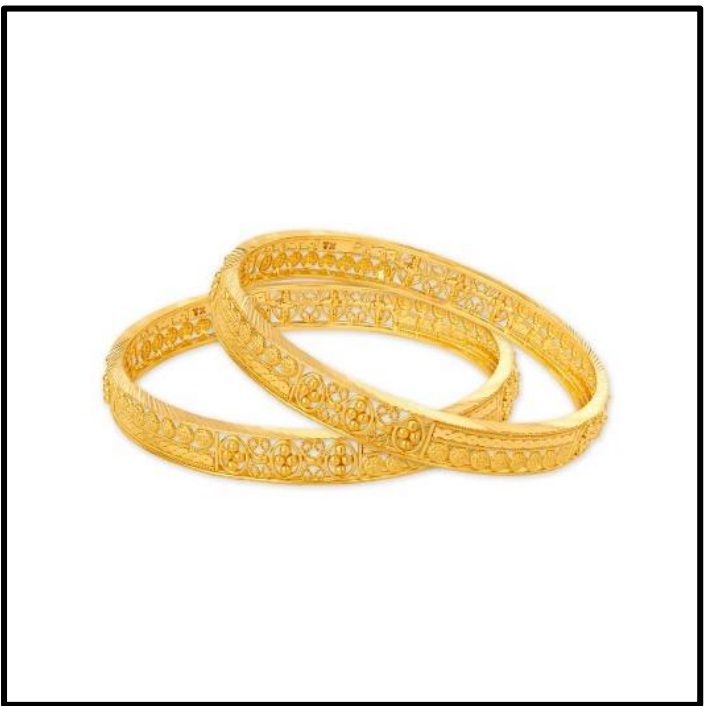 The Sophisticated Charming Gold Bangle is one of the masterpieces that your jewellery
box must hold. While it gives a sophisticated touch to your wrist, the royal and charming
gold bangle is a full package. It is an apt piece of jewellery for your wedding shenanigans. Make the best investment with a designer bangle today. It is a seamless fit for your ethnic outfit crafted in 22-karat yellow gold.
Splendid Gold Bangle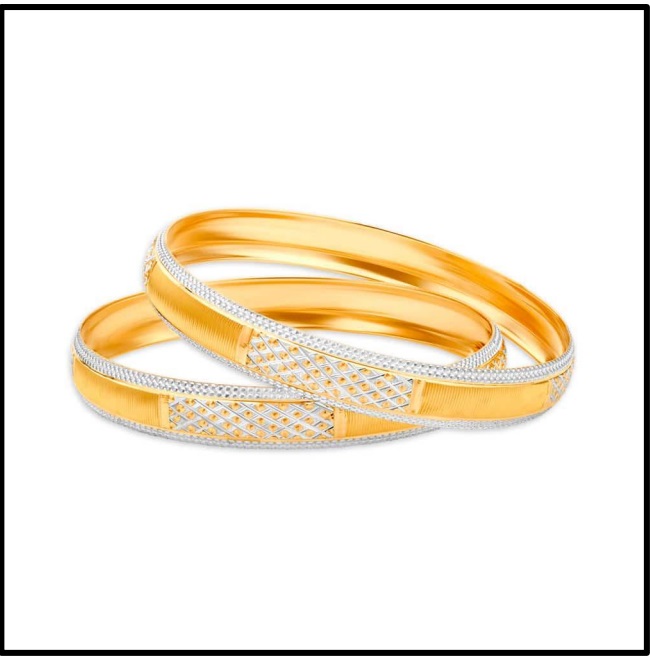 Embrace the beauty of your wrist with this splendid gold bangle. This mesh pattern bangle is crafted in 22-karat yellow gold. While the design is embroiled with diamonds, it gives an extinguished look to the wrists that wear them. Let the inner beauty be reflected with utmost ease and dignity amidst the diamonds. Grace your hands with this artistic designer bangle.
Glorious Openable Bangles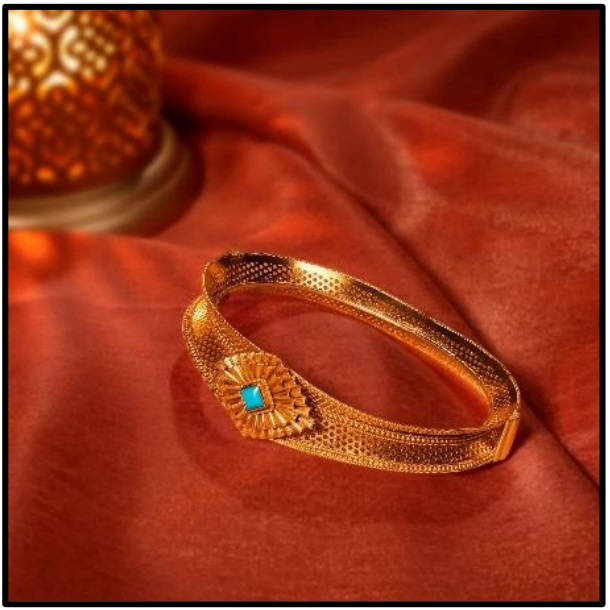 This piece of jewellery is as glorious as your choice! While it comes with an essence of
royalty, the openable bangle is all set to put in a touch of gold to your outfit. Make a deal
with your party attire and wear the glorious openable bangle to complete the look.
Tips for Choosing the Perfect Gold Bangle
Now that we've explored four stunning gold bangles, here are a few tips to help you choose the perfect one for yourself:
1. Consider your personal style: Choose a bangle that reflects your personal taste and
complements your wardrobe.
2. Size and fit: Ensure that the bangle fits comfortably on your wrist. Opt for
adjustable or hinged bangles for added convenience.
3. Occasion: Consider the purpose and occasion for which you're purchasing the
bangle. Classic designs work well for everyday wear, while statement pieces are
perfect for special events.
4. Quality and purity: Look for reputable jewellers who offer genuine gold bangles with
proper certification.
Gold bangles have always been a symbol of grace, beauty, and status. The four bangles we discussed – each offer a unique charm to enhance your wrists. So, whether you prefer a traditional look, or a modern one- there is a gold bangle for each style. Remember to make a wise choice. Consider factors such as personal taste, occasions, and the quality of the designer bangle. With the right gold bangle adorning your wrist, exude timeless elegance and make a statement wherever you go! Get the best deals on your gold bangle spree and grace your wrists with the best. Go to your nearest Tanishq store and explore the variety today! Grab yours now!