Articles (Gulf Inside) Due to current ongoing covid-19 crisis and three months UAE Amnesty 2020 many of us are struggling to understand their overstay fines, this guide will help expats to see UAE visa fine online in 2 minutes.
Who can pay Overstay Fine in UAE:
Before checking your overstay fine please confine mind the previous announcement of visa validity until December 2020 for people with entry permits or residency permits that expired before March 1, 2020 were exempted from fines is now cancelled.
All cancelled residence visa holders are going to be considered as overstayed after grace period of 30 days.
People with cancelled visas must change status, avail visit/tourist visa or exit UAE before Judgment Day to avoid overstay fines whereas people inside country with expired visas been given 3 months grace period to renew their visa documents. This info is confirmed from GDRFAD and ICA.
How to Check Overstay Fines:
To check overstay fine in UAE for visit visa or residence visa, you would like to go to ICA official website through below link.
Requirements:
1. Residence Visa Copy or File Number
2. Date of Birth
3. Check below sample

Step 1:
To begin, click here or visit smartservices.ica.gov.ae, once clicked you'll be redirected to home page, now search for Public services tab.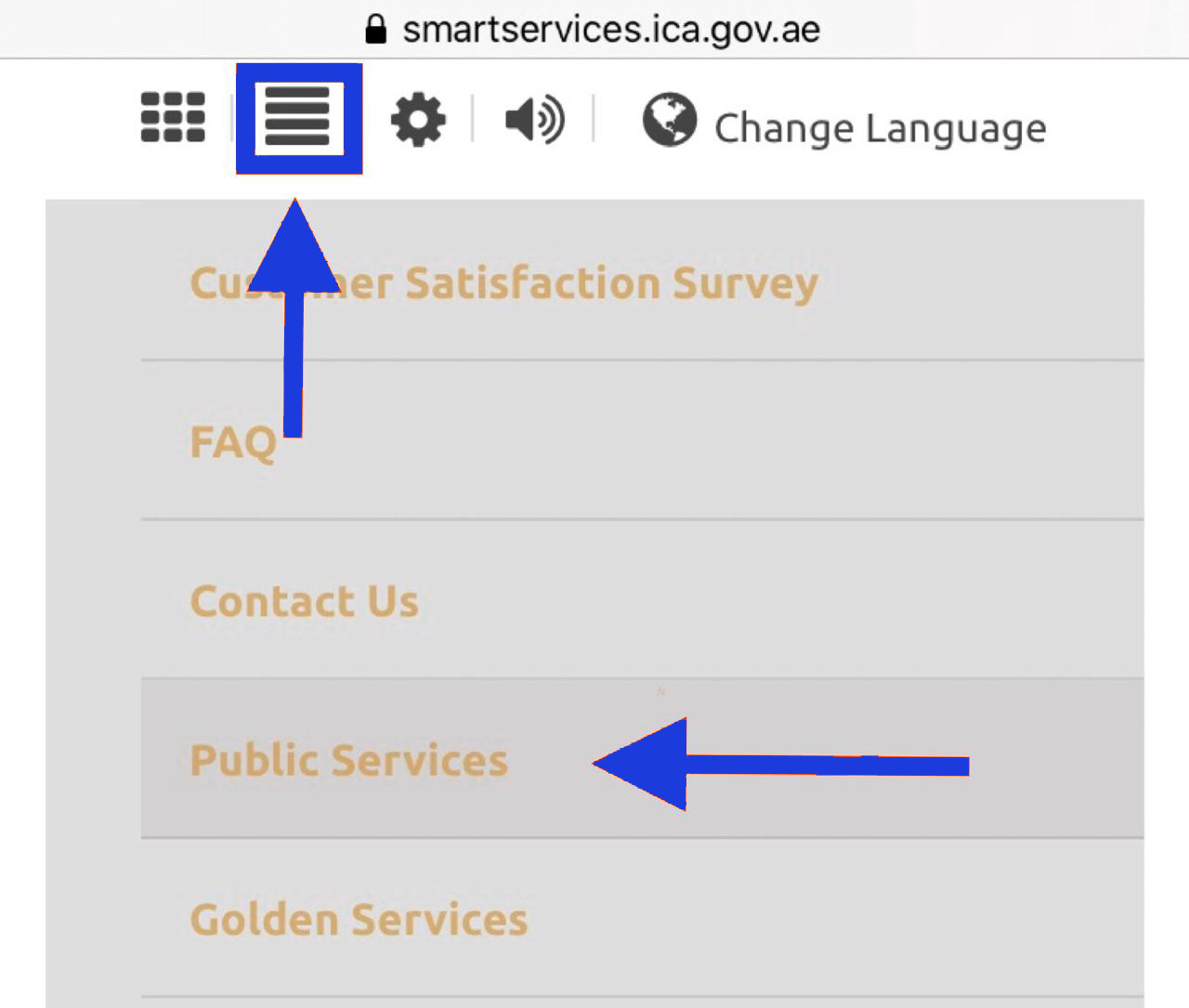 Step 2:
After clicking public service button, you'll see Fines – Pay Fines option on the highest of smart services page. Click on start button to start.

Step 3:
Once clicked the beginning button, you'll see below 3 step page to fill. On this page you would like to write down your visa file number from your residence visa.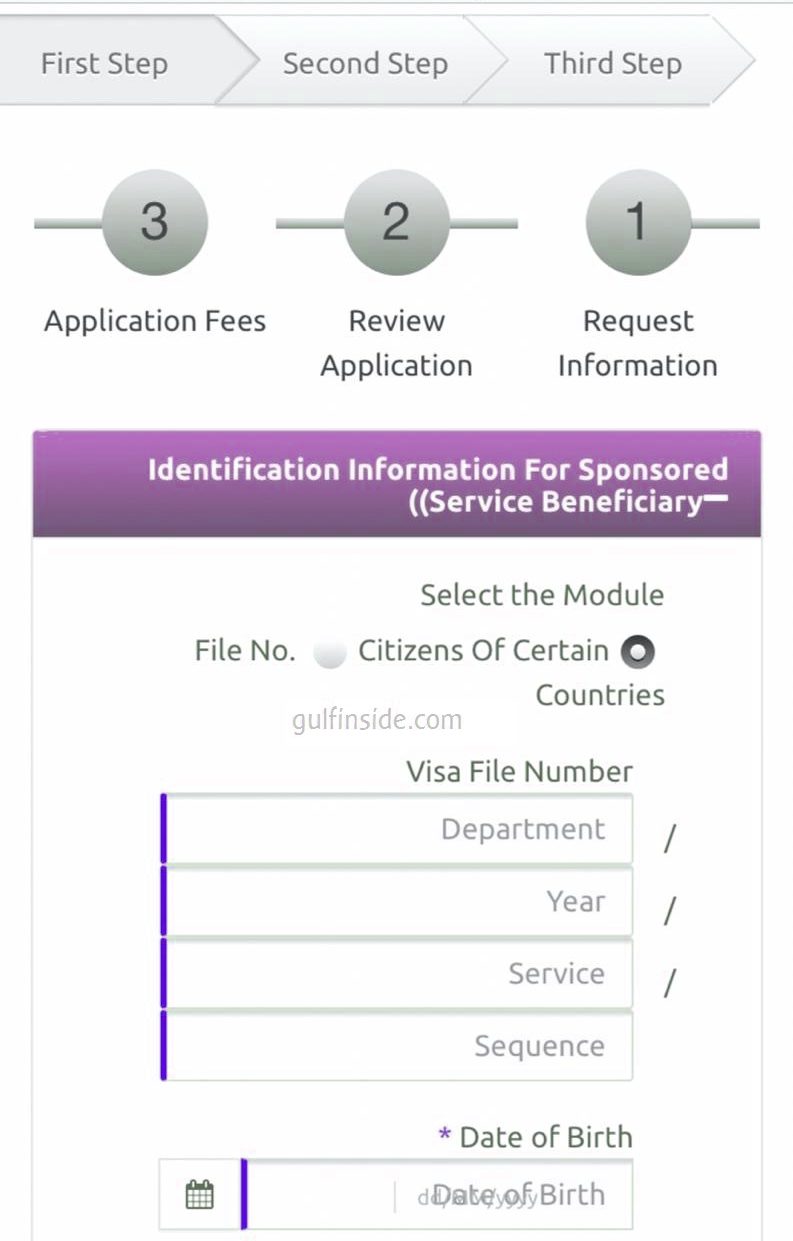 Step 4:
After writing visa file number details including department number (101, 201, 301) year during which your visa is pasted, serial number (1,2,3) and sequence number that contain 7 digits. Write your date of birth; pass the captcha code and click on on search button.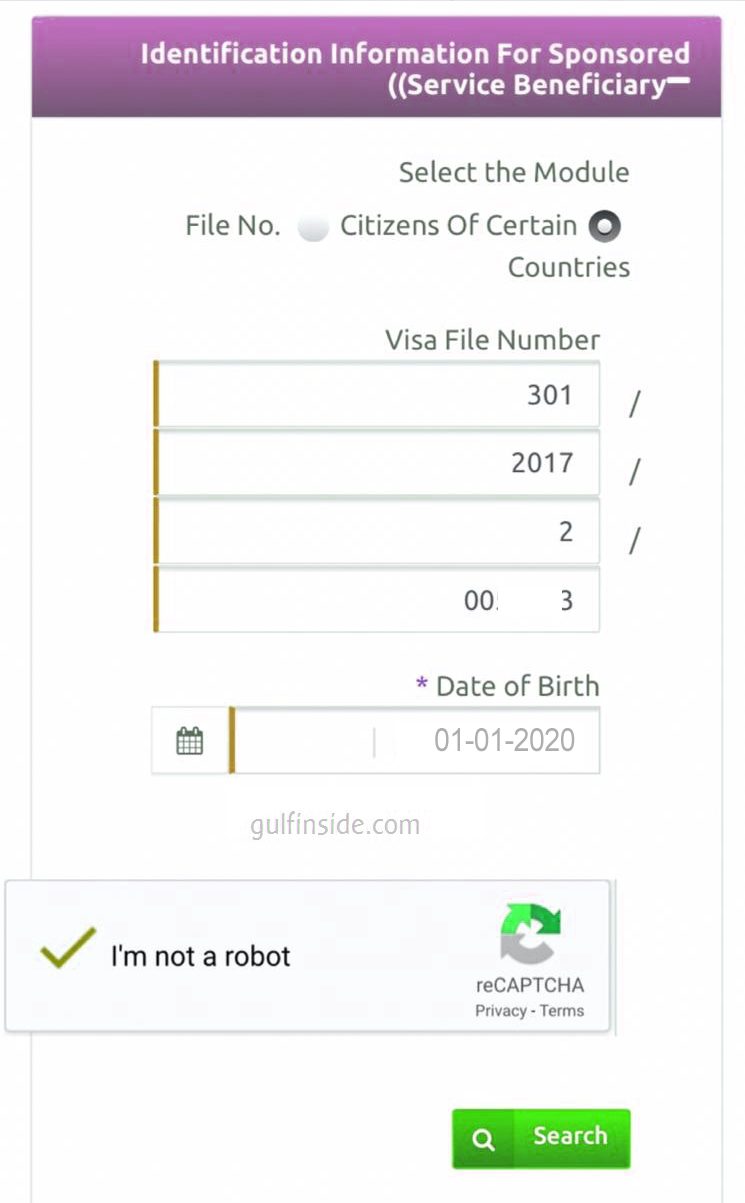 If your entered details are correct, you'll be ready to see overstay fine amount under your visa in UAE including number of days you overstayed.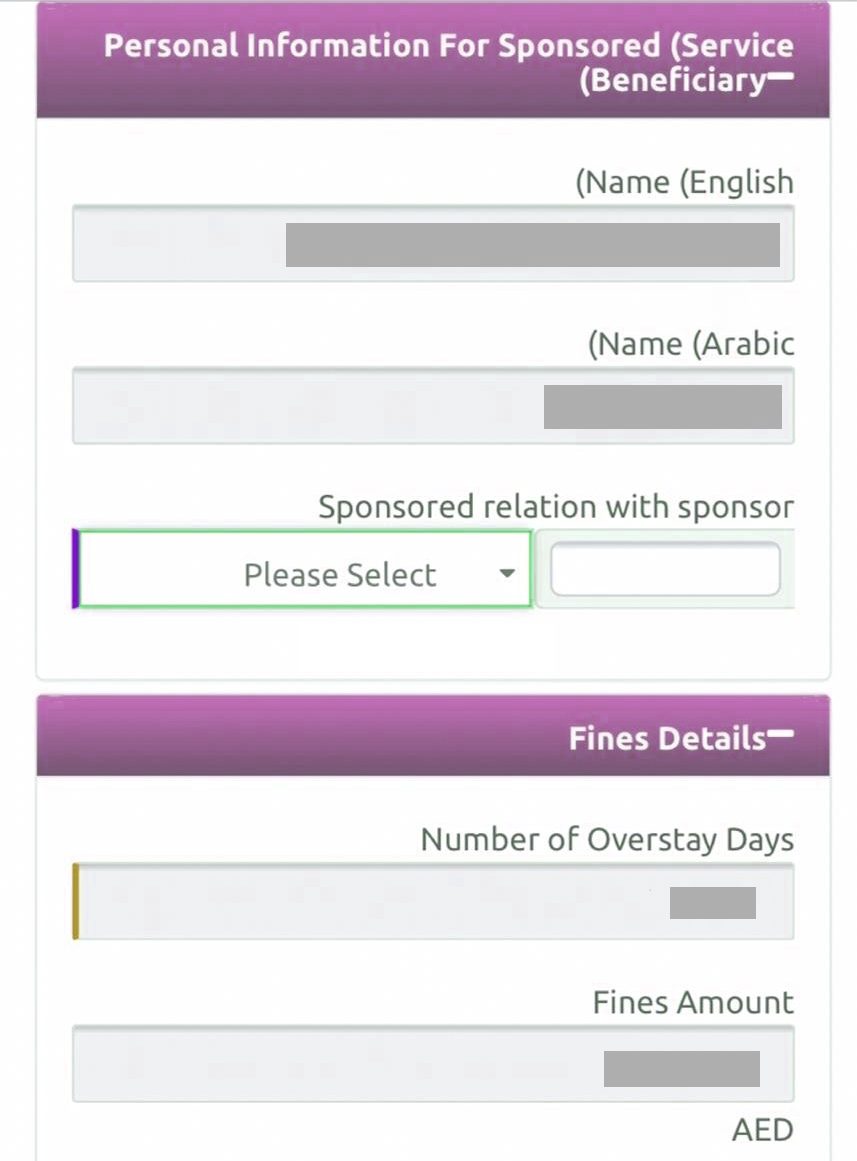 As we mentioned above, if your visa is cancelled and your grace period is over you want to pay fines in-order to go away UAE or get another visa.
Read This : How To Check UAE Visa Status Online
How to Pay Overstay Fines Online:
If you're overstay in UAE and need to pay fines, select your relation with sponsor from the sink menu and click on next, you'll also choose none, once clicked on next page, you'll be asked to supply your mobile number for the OTP, provide your bank (card) details and submit request.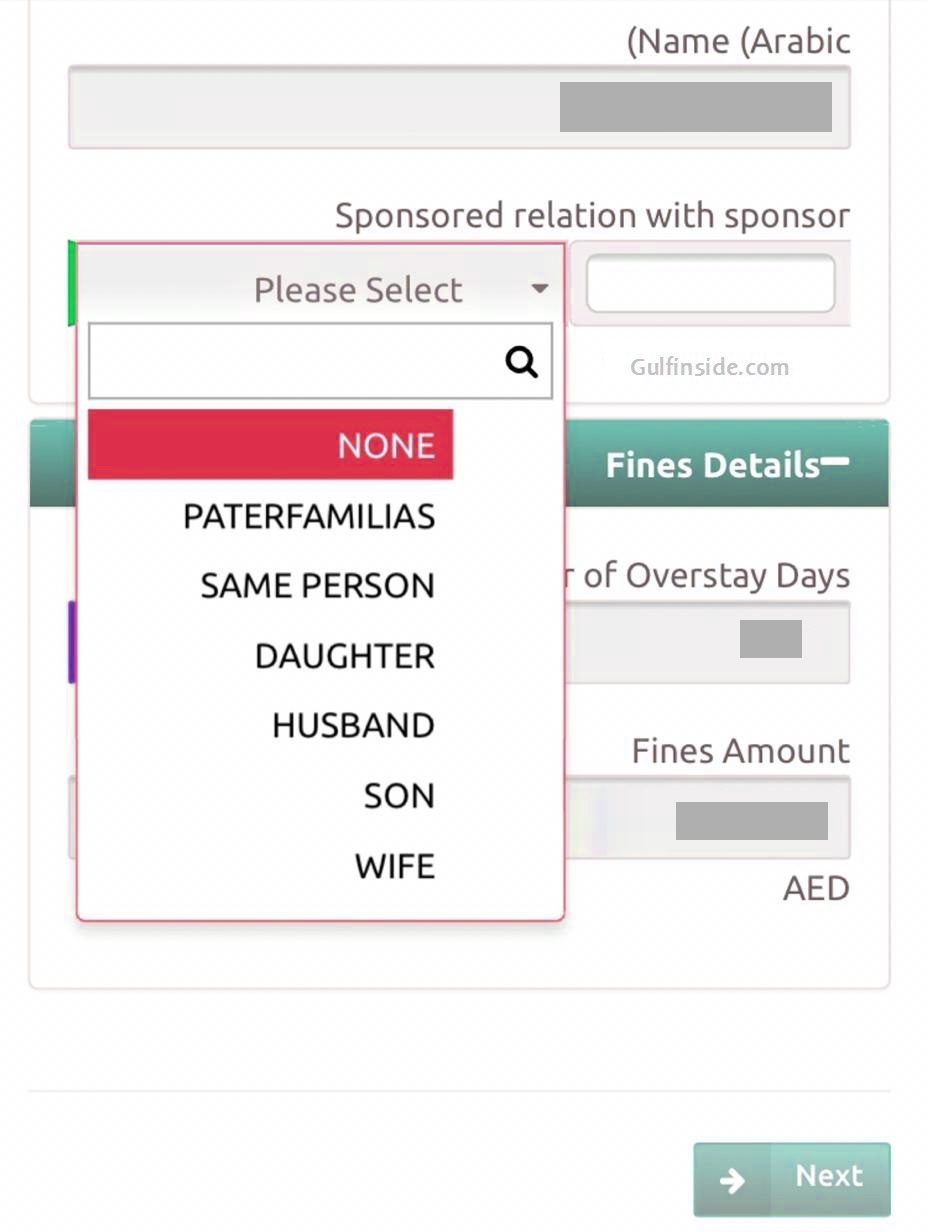 Service Fees and Refund Policy:
Fines clearing fee is 52 Dirham approximately including E-service charges 29.4 AED and ICA charges 22 AED. In-case of rejection the fees of 52 Dirham won't be refunded.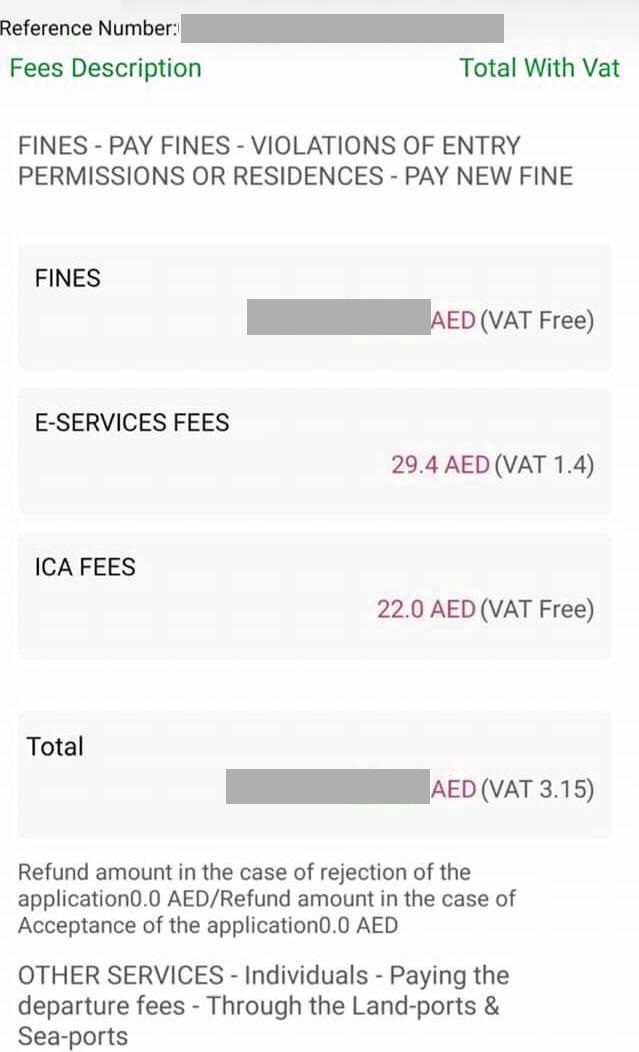 Once done, you'll received an SMS on your mobile and email confirmation with receipt for the overstay fines you paid. This guide regarding UAE visa fine or overstay fine in UAE 2020 ends here. Leave comments for queries.