Here's the perfect guide to installing Google Chrome on your Huawei device. Follow the steps on how to download Chrome for Huawei to get started. Google Chrome is the most widely used web browser, with a worldwide market share of 67%. Users have found Huawei's fast processor the best dynamic combination, alongside Google's Chrome for web surfing. Chrome provides thousands of search results in seconds to give you the best browsing experience. 
Google Chrome is designated to provide the best relevant results at the highest speed. Designed for smooth operation, Chrome uses the most potent Javascript to load pages faster than any other web browser. The cross-platform web browser keeps your surfing safe through its privacy and malware protection features. You can customize Chrome's interface according to your convenience by changing themes or adding extensions. Chrome for Huawei devices works best without any chances of the platform crashing from data overflow.
The best platform to install applications in a Huawei phone is their package manager and "AppGallery." Check out how to use the app distribution platform developed by Huawei Technologies to install google chrome for your Huawei devices for free.
It's easy to download Chrome for Huawei
Step 1: Search and open the application "AppGallery" already installed on your Huawei device.
Step 2: Tap on the screen's search bar, type "Google Chrome," and click on the "INSTALL" button that pops up next to the Google Chrome logo.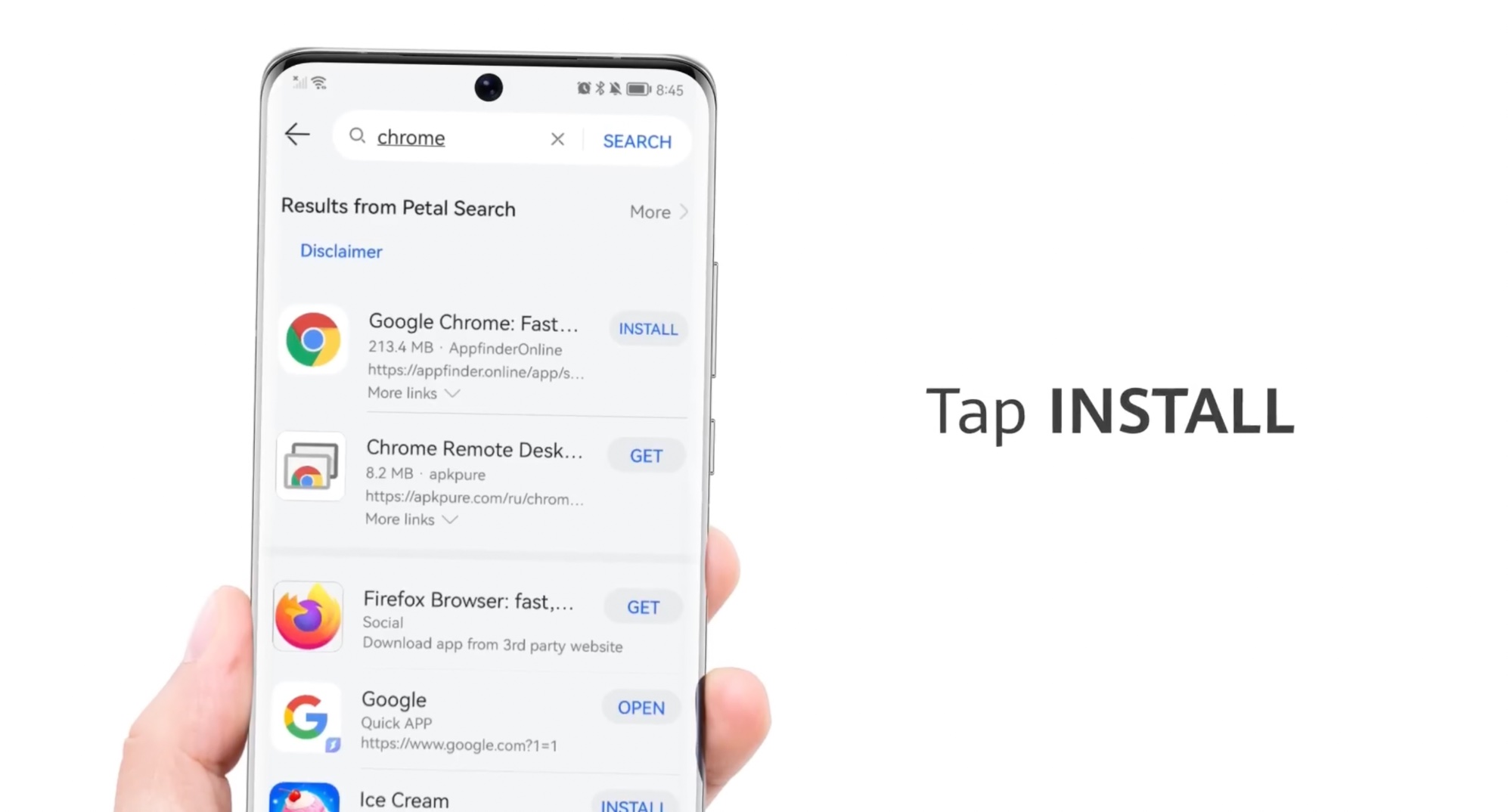 Step 3: AppGallery will direct you to the designated page to download chrome for Huawei. Once the page is loaded on your device, click on "Download Latest APK" to confirm the downloading process for installation of Google Chrome for Huawei.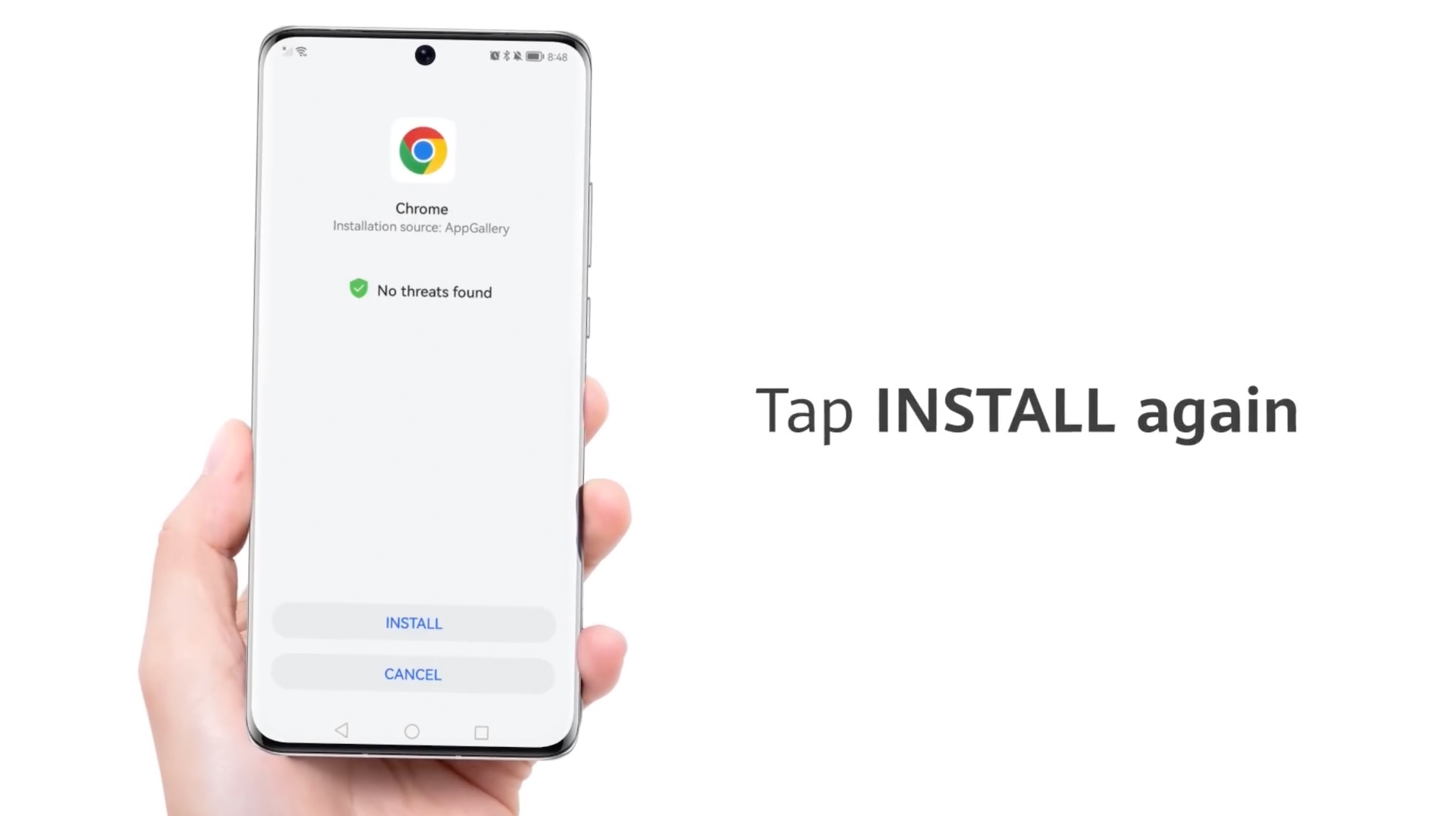 Step 4: When the download is completed, access your list from the menu and click "OPEN" to start the installation of Chrome for Huawei.
Step 5: A pop-up will appear on the screen, asking you to allow Opera to install apps. Click "ALLOW" to continue the installation.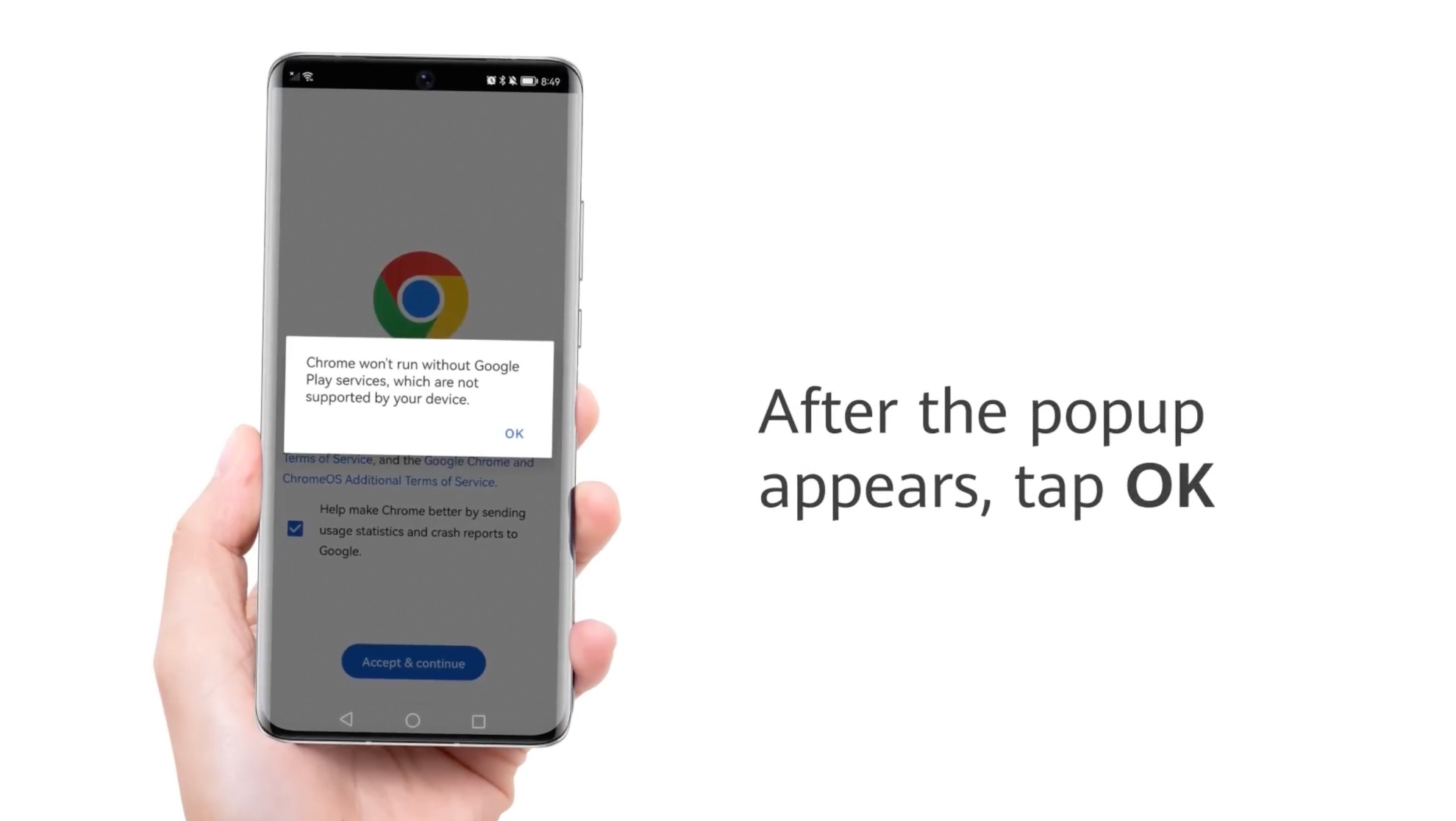 Step 6: Once it is completed, open the application, and tap "Accept and Continue" to agree to the additional Google terms and conditions.
Step 7: You are all set! Enjoy surfing on your latest Huawei smartphone to gain the best experience.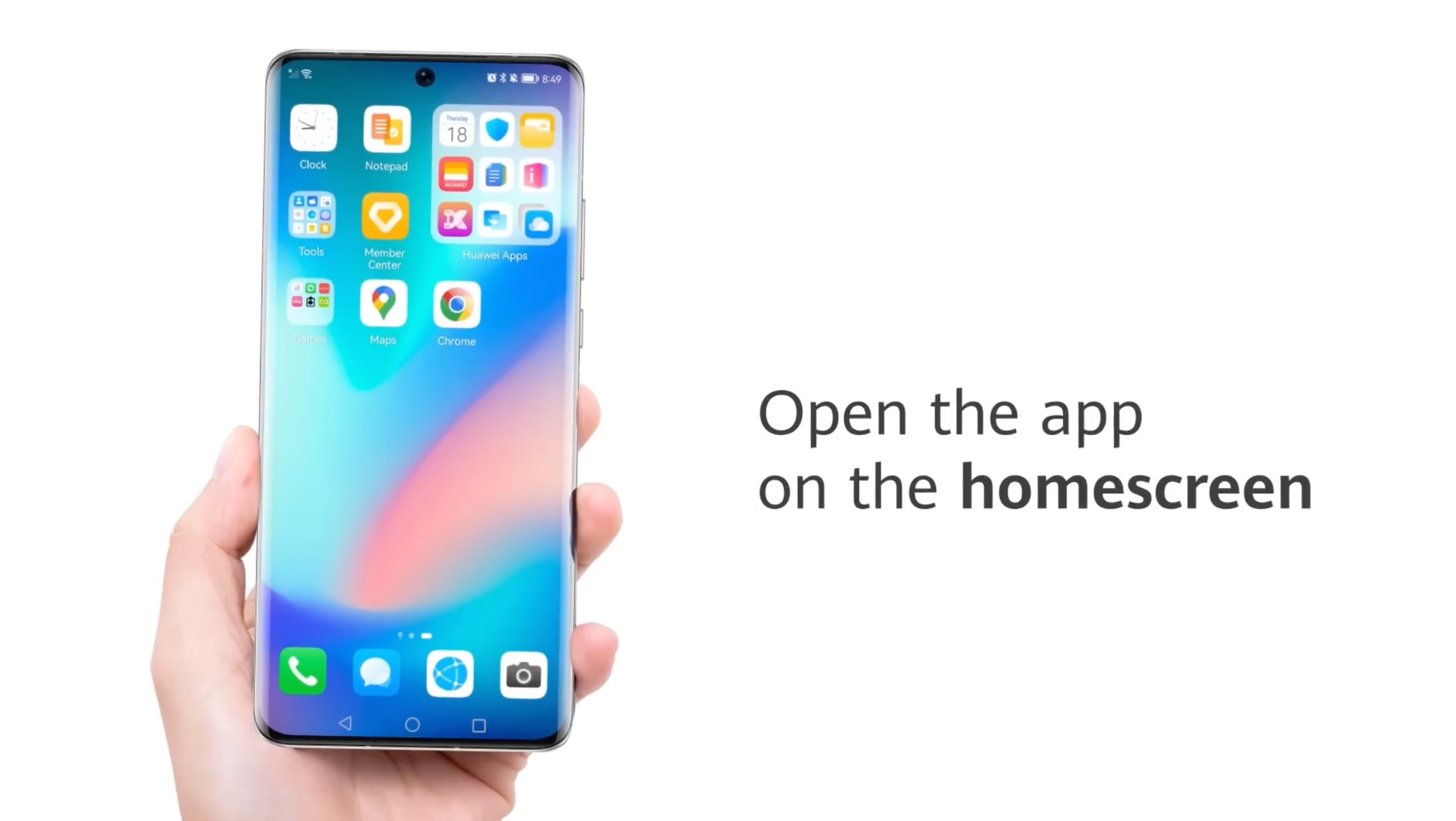 Using Google Chrome on a Huawei device is entirely a different experience when it comes to web browsing. Huawei smartphones provide the best screen resolutions with OLED panels at unbelievably affordable prices.
Conclusion
You can follow these steps to download Google Chrome browser on Huawei easily. Chrome allows you to work in incognito, so you can browse with privacy protection. You require your Huawei device and fast internet to enjoy reading, listening to music, and watching movies and videos by simply gallivanting from site to site using multiple tabs and search tools.
Want more information? Check our YouTube video on the same subject. 
Also Read This: How to Install Telegram on Huawei Phone
FAQs (Frequently Asked Questions)
Is the Huawei browser different from Chrome?
The Huawei browser is a different browser, Chrome, packed with features. It includes acceleration plans, OPC UA, ad blocking, download manager, etc.
Which search engine is best for Huawei phones?
Petal Search, launched by Huawei, is the most compatible browser explicitly created for Huawei users. It allows you to access data and information from various sources from different platforms.
Which web browser should you choose for your Huawei phone?
The latest Huawei phones run on HMS (Huawei Mobile Services), so you can use the Huawei Browser as your default browser.  
Where can I find the option to update Google Chrome on my Huawei phone? 
To update Google Chrome or any other app on a Huawei device, go to AppGallery and click on the "Me" section. If an update is available, it'll appear on the "Me" page. 
How to activate private browsing mode on Huawei while using Google Chrome?
To activate the private browsing mode, follow the steps below:
Go to the homepage of the browser and touch the icon at the top right.

Now, tap on "private window" to begin browsing privately.