It is the NOL Card is a necessity for every day use that Dubai commuters utilize to access public transport whether that's using the Dubai Metro train
It is the NOL Card is a necessity for every day use that Dubai commuters utilize to access public transport whether that's using the Dubai Metro train or the bus.
Normally, NOL Card balance check is easy process just tap on nol card vending machines installed at Dubai metro train platforms and Dubai bus stations.
What if you wanted to know the remaining balances and are not in the vicinity of a metro station but you're able to access the internet? It is possible to use to the NOL Card Balance checker function available on the RTA website. For your convenience through the three simple steps to determine the balance on your NOL card on the internet.
Guide to Checking the remaining Credits on your NOL Card On the Internet
This is a step-by-step guide on the most effective method to verify the balance on the RTA credit card. Be aware of the following steps:
1. Go to the RTA Website or click this Balance Checker link – https://www.rta.ae/wpsv5/wps/portal/NolBalance?SwitchToLatestLocale=true
On the site visit: RTA Homepage > NOL Card Balance It's simpler to simply click the link to check balances above.
2. Complete the form by entering the card number. The NOL card's number is on the back bottom of your card.
3.Type in the code that appears on the image, and then select the Check button. The balance of the card will be displayed at the end of the page.
That's it! Simple enough and a great method to keep in mind so you are aware of this choice.
Public transport in Dubai is now available for commuters. This card, called the NOL is a vital product to easily access the services of transport offered from the Road & Transport Authority (RTA). Therefore, it is essential that you have it fully charged always. If you don't, you'll be worried about how you'll fill it up if there's no machine in the vicinity.
Most importantly, ensure to tap the NOL cards particularly on buses. Be aware that you could be charged an amount of around 200 AED in the event that the system detects that you didn't tap your card into the machine.
Did you know there are many different kinds of NOL cards, and they can be used for more than just the payment of transportation? Read on to learn more about the NOL card!
The benefits of NOL Cards
The Roads and Transport Authority (RTA) launched The NOL Card as a means to pay for public transportation all over Dubai. The cash card cannot be used to pay for public transport. Cash is is not accepted as a payment method to ride on the Dubai Metro, Buses or, Water Buses. In the end, the NOL card will be used for the transportation sector, and having the card you want allows you to benefit from the following advantages:
Explore Dubai using various modes of transportation

You don't requirement to carry cash around or be concerned about getting exact change

Take advantage of low cost fare and pay easily for parking

Get discounted rates (for students, individuals with determination, and seniors)

Pay for groceries, food and other products at authorized stores and sales agents
Different types of NOL cards
There are a variety of NOL Cards, each having their own top-up limit and validity duration. Pick one that is suitable for your needs for daily transportation and your preferences:
1.
Silver Card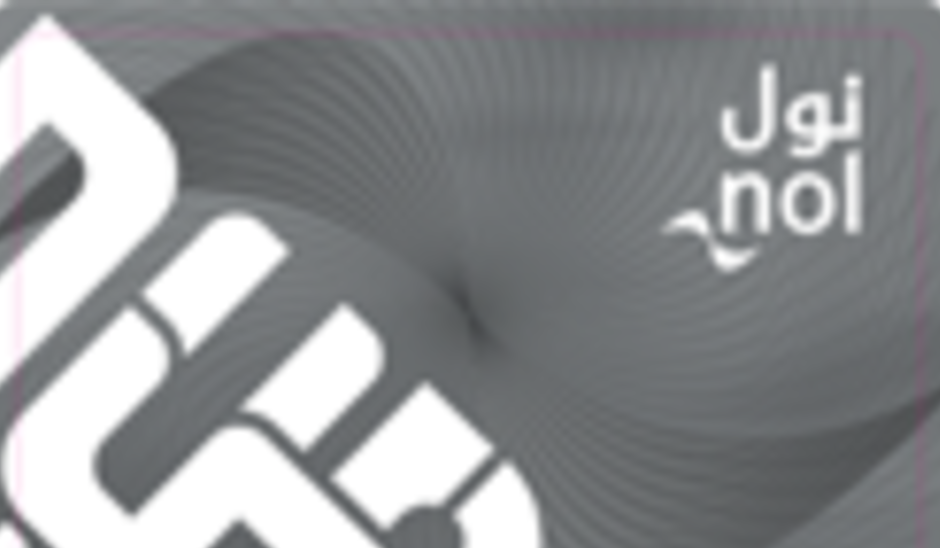 It is the NOL Silver Card is dubbed as "the perfect card for beginners" and is perfect for people who are just beginning their journey. It is available at any ticket shop for AED 25 (including AED 19 for e-purse). The maximum top-up amount for the account is AED 1000 and can be used for up to 5 years.
2.
Gold Card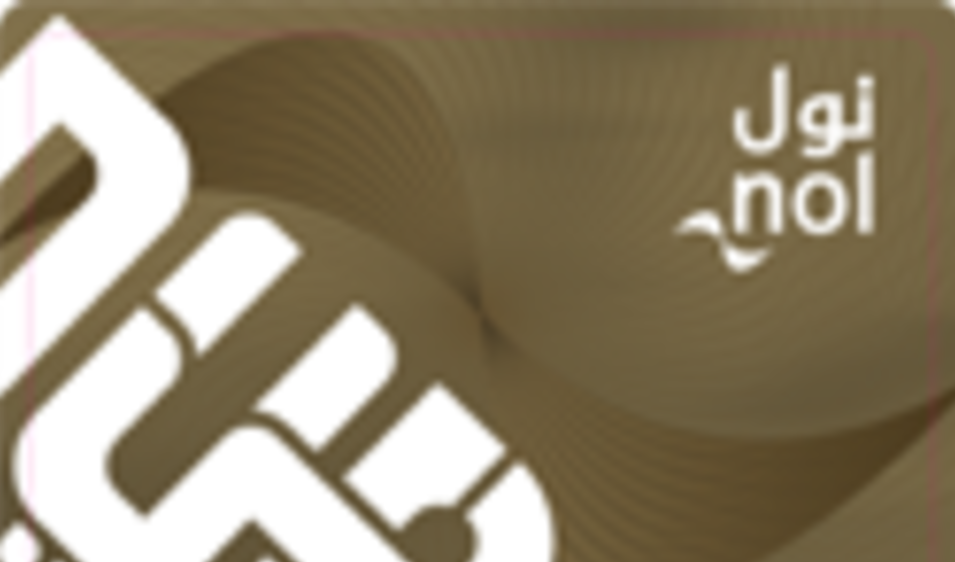 It is the NOL Gold Card has similar features to the silver card and comes with the bonus of having access to metro's Gold Class seats. It is available for AED 25, (including AED 19 e-purse value) The card has an upper limit on top-ups of AED 500 and can be used for five years.
3.
Blue Card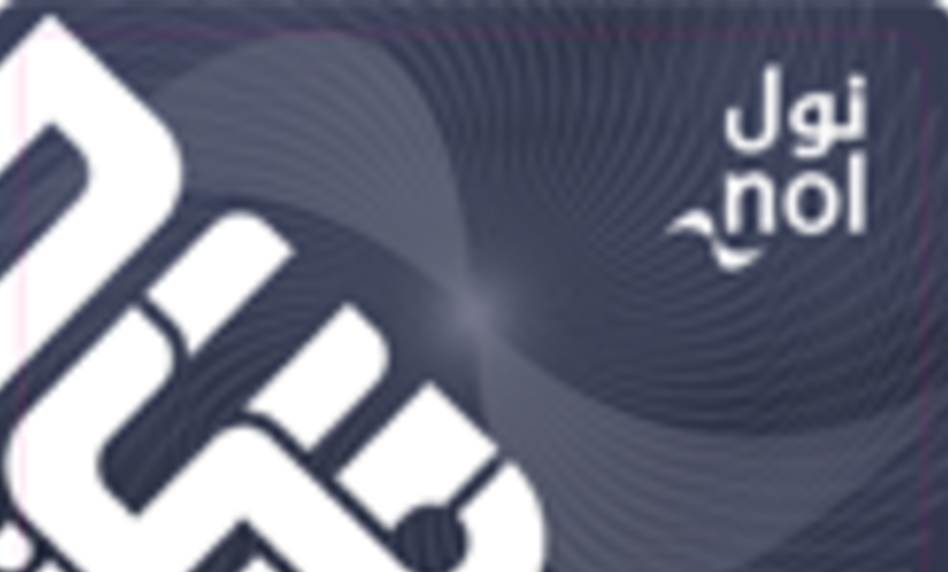 It is the NOL Blue Card is actually an individual smart card you can purchase for AED 70 (including the value of an e-purse worth 20 AED). It also offers online secure services for topping up and also allows you to use it to restore your balance should your card be lost or stolen.
The card can also be used to purchase concession rates ( i.e. seniors, students and people with determination). The card has a top-up cap in the amount of AED 5000 and can be used for up to five years.
4.
Red ticket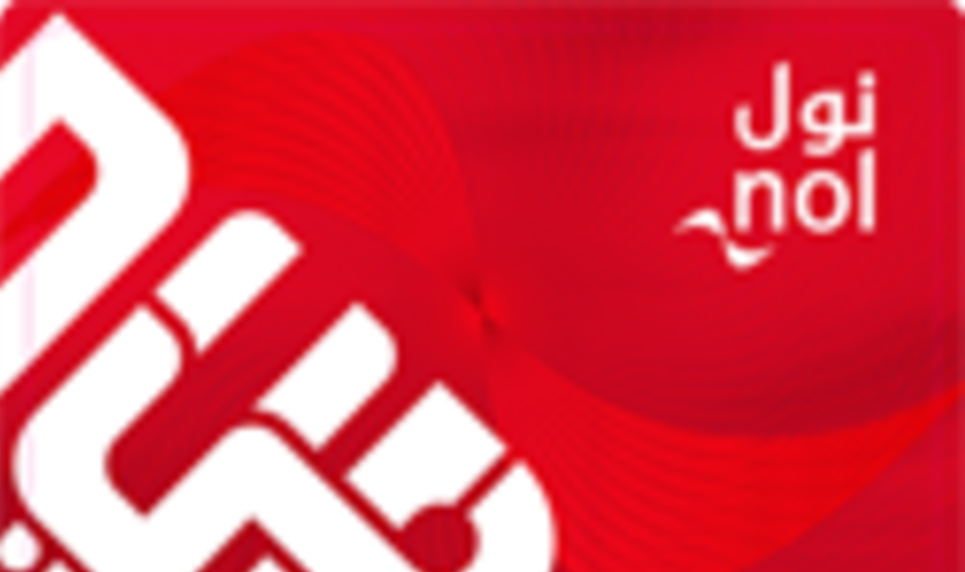 This NOL Red Ticket is a ticket printed on paper that is available at a price of just AED 2. It can be used when you travel frequently, using only one mode of transportation at the same time. This card is able to be loaded with as many as 10 single trips or 5 daily passes and can be used for up to 90 days.
5.
Customised Card
Its NOL Customised Card features 16 Dubai-inspired designs you can select from. It's available for purchase for AED 30 and can be used to pay concessionary fare. The card is topped-up with a amount in the amount of AED 1000 and can be used for up 5 years.
Concession Fares Requirements
Concession tickets are specifically allocated to students, individuals of determination, and seniors (Emiratis). In order to apply for a NOL Card applicants must present the following documents:
1.
Students
National ID

Stamped letter from school/college/university stating your name, student ID number, education level, and academic year
2.
People Of Determination
National ID

Copy of your permanent disability card issued by an authorized agency
3.
Senior Citizens (Emiratis)
Use NOL Card to Transport
The NOL Card to pay the use of public transportation as well as parking
1.
Travel to Dubai
The NOL Card is useful when you have to utilize public transportation, including those of the Metro, Tram, Buses and Water Buses. The cost of the ride is calculated and then deducted from your e-purse based on the amount of zones you traverse across Dubai. It is also possible to make use of your card to make "transfers" from Buses or the Metro throughout your journey.
To use your card at the Metro just press it against the Metro gates prior to leaving and entering the station. When you travel on an Bus or Tram, simply tap your card onto the bus's validators prior to embarking and getting off the bus. Similar to when you ride the Tram to get off, tap your card in the reader machine prior to embarking and when you exit the Tram.
2.
Go on a Ride Bus
You can purchase a NOL Red ticket at any marine ticketing office at Water Bus stations throughout Dubai. It is possible to top it up to 10 times and use it on every Water Bus in the city.
In addition, if you're carrying an NOL Silver or Gold or Blue Card it is necessary to increase the value of your e-purse prior to taking on a Water Bus. Remember that "transfers" between or to Water Buses are not applicable to Water Bus trips, and there's a maximum duration that is 3 hours in the case of Water Bus trips.
3.
Pay for Parking
If you're carrying an NOL silver, gold or Blue Card you can simply add value to your electronic purse prior to making use of it to pay for parking in Dubai. Press it against the machine for parking to pay.
Use NOL Card for non-transport
As previously mentioned that you can utilize your NOL Card for non-transport purposes for the following reasons:
1.
Purchase Food and Groceries
Make use of your card as "Micro-Payment" when you make purchase from Aster Pharmacy, Burger King, Carrefour, Gloria Jeans, Lulu Hypermarket, Spinneys, Zoom, and many other shops that are authorized or sales reps. Just tap it on the reader machine.
2.
Get your fill of Petrol
Make use of your NOL card for payment for filling up gasoline at ENOC Petrol stations in Dubai as well as EPCO petrol stations.
3.
Explore Parks, Gardens, and Museums
It is possible to use your card to enter public gardens such as Al Khor Park, Al Mamzar Park as well as Quranic Park, and also to access museums such as Al Shindagha Museum and Etihad Museum. Tap it into the reader machine located at the entry point of the park or at the entrance of the museum.
There are a variety of methods to top-up the NOL card. These are some channels through which you can top-up your NOL Card with money it:
1.
RTA Website
Visit the official website of the RTA and follow the screen-based instructions.
2.
RTA Mobile App
It is the RTA Mobile App includes over 40 functions and features that all drivers and passengers will appreciate. It can be used to recharge your NOL Card also. Download the mobile application from the App Store, Google Play or Windows Store.
3.
Service Centres
Below are the service centers that allow you to top-up your credit card:
Vending machines are available throughout Dubai Metro and Bus stations

Solar-powered machines available at a select Bus stops.

Smart Teller Devices are available in all RTA Customer Happiness Centers
4.
Authorised Sales Agents
There are over 2000 authorized stores and sales representatives where you can replenish your NOL Card.
5.
Banks
You can top up the NOL card by visiting Emirates NBD and Abu Dhabi Commercial Bank branches.
Disclaimer: The guide above is intended for information sharing for information-sharing purposes only. For more information regarding the NOL Card and its benefits go to this official site of Roads and Transport Authority or RTA.