With the ever-growing demand and shortage of supply, buying brand-new luxury watches in Dubai is quite tricky. This is why many people are jumping onto the pre-owned market to find something of their liking. But before you invest in one yourself, you should take a few points into consideration. 
Buying pre-owned premium timepieces in Dubai
The pre-owned watch market has made it slightly easier to pick the watch that one likes without waiting for its availability. But one has to conduct proper market research and check for a few key points before buying.
Do a market research

Check the watch thoroughly

Ask for box and papers

Alert yourself from prices that seem too good

Prefer dealers over private sellers

Check its condition

Check the service history
Do a market research
Before you go ahead and start looking for a pre-owned timepiece, it is better that you spend a few hours on the market research. This involves inquiring about the retail price of the watch, its resale value and more. You should prefer buying a watch that has the potential to at least hold its value if not gain in the future. This way, you can safeguard yourself from losing money when you decide to sell it or trade it against another one. 
Check the watch thoroughly
No matter how long you have waited to get your hands on your dream watch, you have to think sensibly about it. Before you take out your credit card to pay for it, you should thoroughly examine the watch. If you are buying the watch for your sports event, it should be sturdy enough. 
While you can always inspect the watch yourself, these watch specialists can give you an even clearer picture. They disassemble the timepiece and check if all the parts inside are original and if nothing has been replaced. 
Check the service history
Luxury timepieces work differently than your average Casio watch. Instead of having a quartz movement, most of these premium high-end watches feature automatic or manual-winding movements. According to watchmaestro.com, these high-end timepieces have moving mechanical parts inside, which have to be serviced timely. 
If the watch is less than two years old, you do not have to worry about checking the service history. On the other hand, if it is any older than that, you should check for its service history or at least check with a watch specialist about it. This can save you from a lot of trouble in the future. 
Ask for box and papers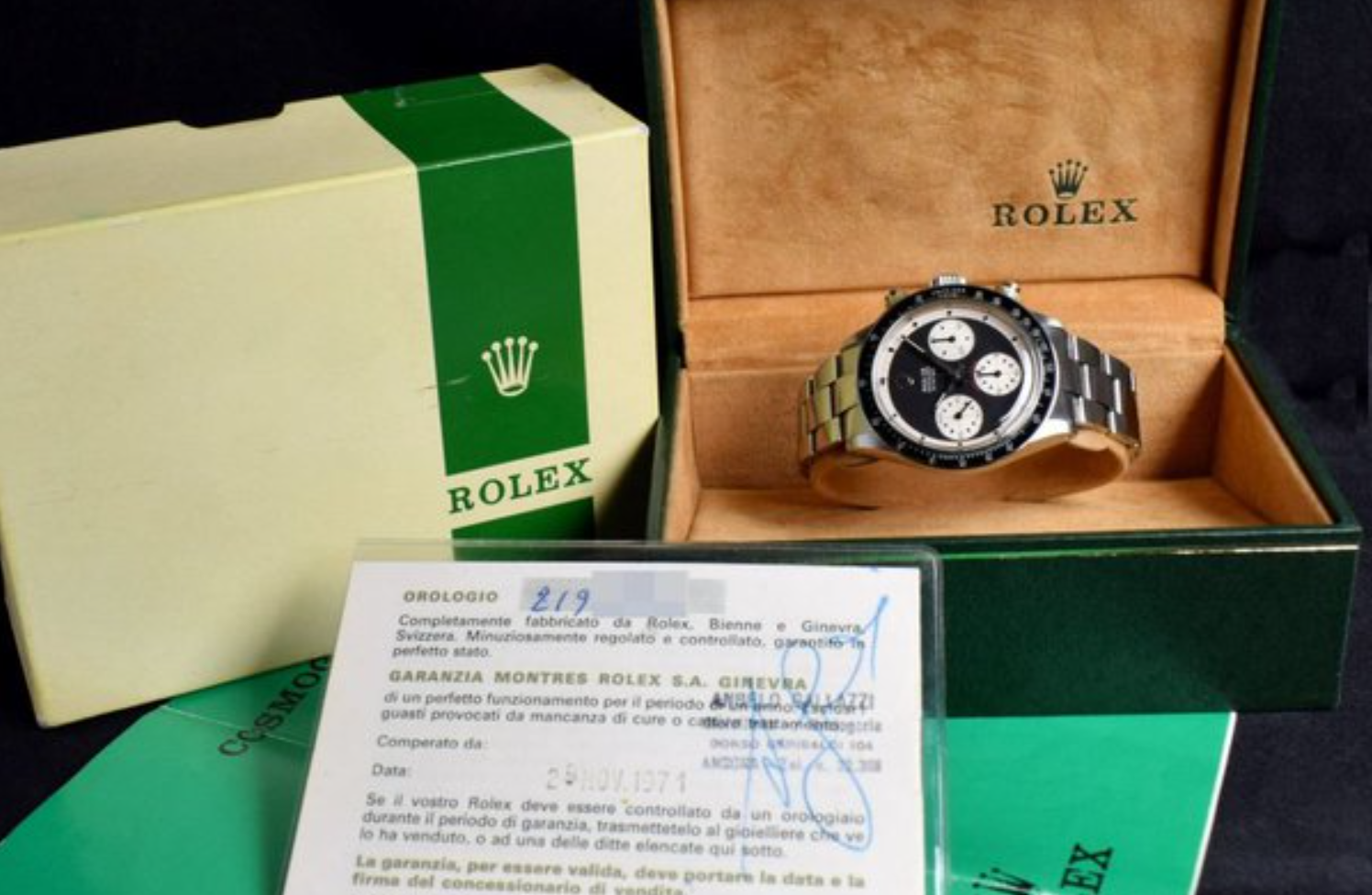 When it comes to luxury watches in Dubai or any other city for that matter, the box and papers hold a considerable value. Without the box and papers, the watch can lose up to 50% of its actual market value. This is why it is always a good idea to get the watch with its original box and papers. It also helps you make sure that the watch was not stolen and that you are buying it from an authentic seller. 
In addition to that, you should also make sure that the serial number mentioned on the warranty card matches the serial number mentioned on the watch itself. If they do not match, treat this as a red flag.
Alert yourself from prices that seem too good
Speaking of red flags, the biggest one that you might face is getting an unbelievable price on the watch. If you get a watch that is valued at $135,000 for $120,000, that is nothing but a fantastic price. But if you are getting the same watch for a price of $45,000, then it is a red flag.
The reason behind such a price could be anything. Either the watch is stolen, or it is an excellent fake. Such is a case with watches, high-end luxury handbags as well as premium sneakers in Dubai. No matter what the reason is, you should immediately back off from such a deal.
Prefer dealers over private sellers
Buying a pre-owned luxury timepiece is just like buying a used car. You can always go to a marketplace and pick the first one you like. But that way, you can never tell what you are getting into. There is a high chance that you might later regret buying it from a shady person instead of getting it from a dealer. 
Yes, buying a pre-owned watch from a dealer can be slightly more expensive than buying it from a private seller. It is worth every penny as it gets you peace of mind. There are plenty of watch dealers in the Gulf region. Also, marketplaces are full of scammers these days and by going through a dealer, you even save yourself from any scams. 
Check its condition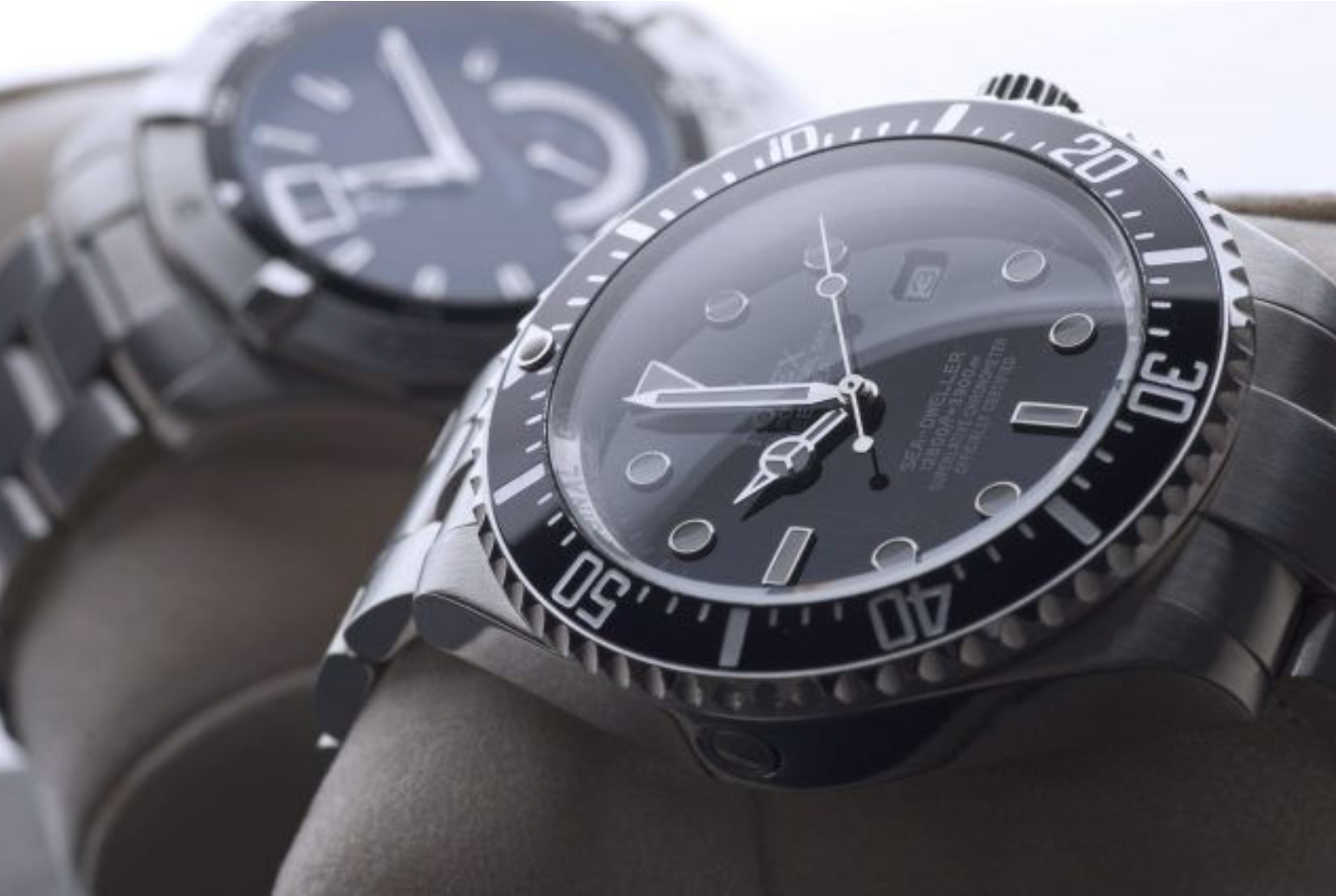 One really important thing is to check the watch's condition. Some dealers can help you get hold of unworn watches. They hold the maximum value simply due to the fact that they have never been on a person's wrist before. These also look and feel brand-new, bringing more attention to you in essential business meetings. Then there are watches that have a few signs of wear but still look more or less in a brand-new shape. They also hold quite a lot of value, but not as much as an unworn watch.
Lastly, there are watches that have been used a lot or have been polished. They lose the most value due to the scratches and scuff marks on them. If they have been polished, they will look like new but still lose value. This happens because polishing removes a very small layer from the watch case and bracelet, causing the depreciation. 
Is it safe to purchase pre-owned luxury watches in Dubai?
Absolutely. By just taking the above-mentioned factors into consideration, you can get yourself a fruitful deal. These days, buying a pre-owned watch is not just about getting a great deal, but it is also about getting the watch you want without being in a queue. Nevertheless, you can never go wrong with a pre-owned luxury watch as long as you go through a proper channel.