The Kingdom of Saudi Arabia (KSA) made electronic invoices mandatory in 2021. This applies to all in-country taxpayers and has been implemented in two phases. The e-invoicing project is called FATOORAH and applies to all transactions from B2B, B2C and B2G sectors. Such a change might be a bit challenging for companies, but with a well-tailored software it is possible to run a smooth business. Learn the benefits of e-invoicing suite.
From paper to PDF files
Around the globe, paper invoices still make a large percent of all files exchanged nowadays. This is considered as a heavy consumption of paper, which is not only ecological, but also time-consuming. One has to send the file via e-mail, while the recipient is required to print it, sign, and send back. There is more effective and faster way of exchanging documents – e-invoicing software for business is an innovative option offered by Infinite IT Solutions, dedicated to KSA companies.
Full transparency
Apart from savings in time, shipping and personnel costs, e-Invoice Suite guarantees full transparency. This applies to reducing manual errors, which is followed by automation. You will get 100% data accuracy, which totally eliminates any inconsistencies (or duplicate content) in your invoices. Once again, you are about to save a lot of time and make your employees work more productively.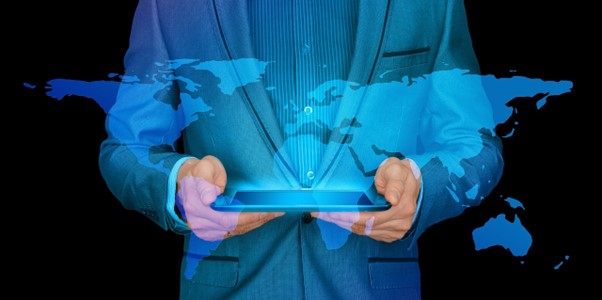 Faster invoice processing
When it comes to business, time is a key factor for all companies. Along with digitization, so much progress has been made to streamline the everyday workflow. E-invoicing Suite allows you for faster invoice processing, which results in less overdue payments. Needless to say that every business owner wants to have work issues under control. With e-invoice software you will be able to manage the company's cashflow successfully, which in turn leads to improved relations with your business partners.
Easy access and storage
Storing invoices in paper format is not an easy job for large companies. Usually a separate space is needed for a heap of file cabinets, that are carefully kept in case of tax office workers control. With the implementation of e-invoicing software for business you can easily find each document, because the platform is accessible from every mobile device and computer. You may be outside the office or rest on a tropical island and still stay up-to-date with your business issues.
You don't need any physical space for storage. All your e-invoices will be held on a well-protected platform, where only authorized employees can enter.
Stick to Infinite
Ever since e-invoicing became mandatory in the KSA Kingdom of Saudi Arabia, entrepreneurs search for different options. Infinite IT specialists have prepared a law-compliant software that can be a powerful and reliable tool in your business. With e-Invoicing Suite you can successfully boost your company's productivity and experience new technologies that are about to cut operating cost. Implement the software into your system and reduce the expenses that stop your business from growing.