Dubai Creek Harbour, located on the banks of the historic Dubai Creek, is a landmark waterfront just 10 minutes from Downtown Dubai. The development is a pioneer in integrated living and combines innovative design, dynamic experiences, and iconic design. Excellent transport links connect the perfect combination of eclectic culture and world-class homes. A Marine Club will be located in the development, which will offer promenades featuring retail and cafes. Each district offers a unique lifestyle and caters to all types of people.
ABOUT DUBAI CREEK HARBOUR
Dubai Creek Harbour by Emaar is a huge project that will include a mix of residential, commercial, retail, and entertainment destinations. It will make Dubai Creek Harbour a vibrant future city. The area includes 550 hectares, 820,000 sq. The mall will occupy 66,000 sq. m. 7.3 million square feet are reserved for cultural space. m. is reserved for residential use.
The Dubai Creek Harbour's major districts include The Island District, The Sanctuary District and the Retail District.
THE WATERFRONT COMMUNITY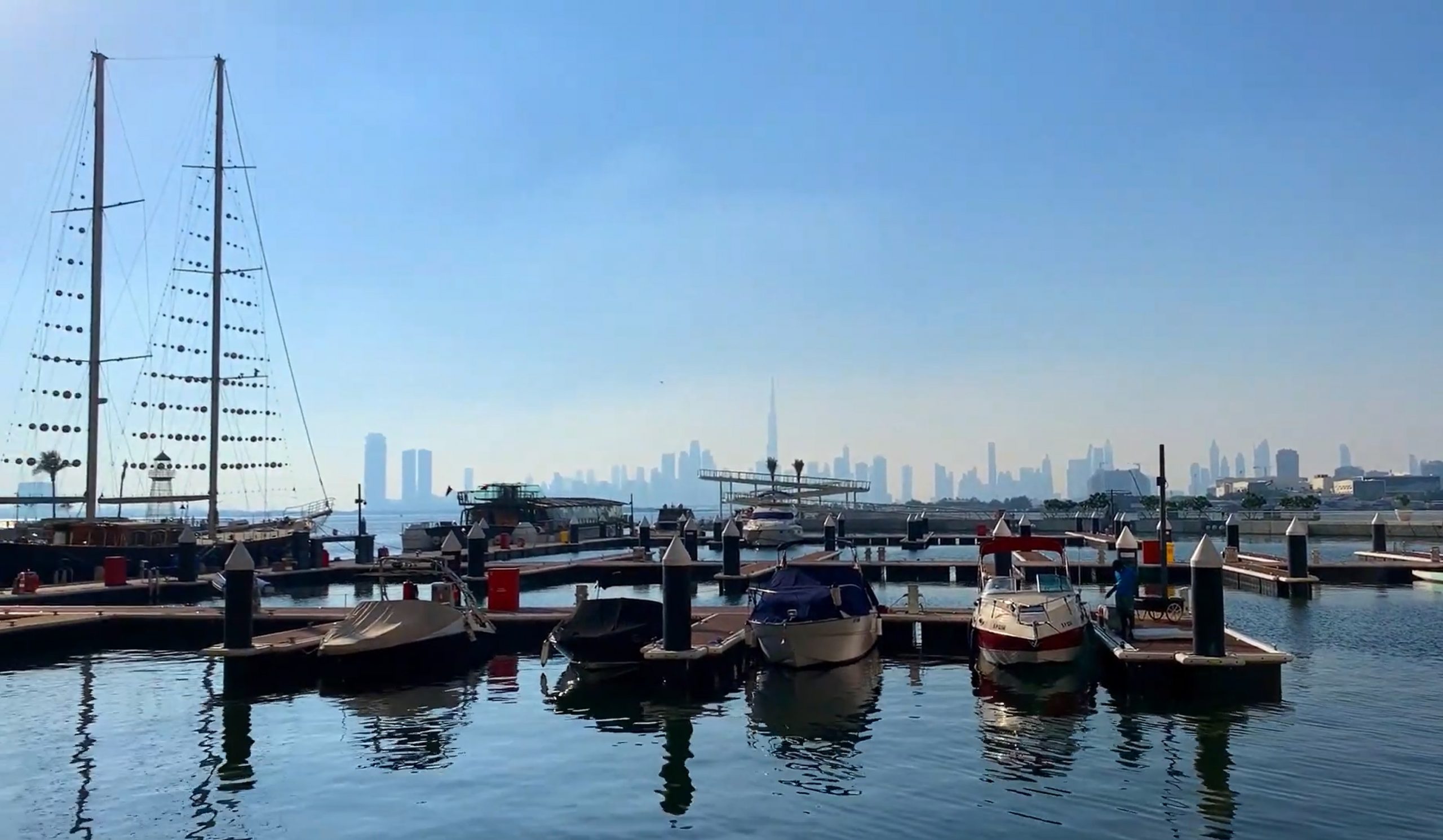 Residents and visitors will enjoy a tranquil life near water and nature in this development. The new vision of Dubai includes world-class residences, stunning cultural offerings, shopping and amenities, offices, state-of-the-art sporting facilities, lush sprawling gardens, and offices. This masterpiece development offers a lower price than Downtown Dubai but still has the same glamour. Creek Gate, Harbour Gate and The Cove are all part of this community. Creekside 18, Harbour Views, Creek Horizon, Creekside 18 and Creekside 18 are also included. The Vida Creek Harbour hotel is the main entertainment option.
Soulgreen serves delicious, plant-based, organic food with stunning views. Stage 2 provides light bites while the Courtyard features delicious international cuisine. From the central portion of the hotel, the infinity pool offers stunning views over the harbour. The harbour is a great place to take children, as there are many pop-up shops and interactive exhibits for them to enjoy. There are also a few fast food places for quick meals and a supermarket for your everyday needs.
The community offers a variety of chic boutiques, cafés, and restaurants to cater to residents' needs. The Terrace serves breakfast and brunch, while the outdoor seating offers stunning views over Ras Al Khor Wildlife Sanctuary. The Dubai Design District is also close by and offers a variety of entertainment, retail, and dining options.
The Ras Al Khor Wildlife Sanctuary is located at the mouth the Dubai Creek. It covers 620 hectares and is home to approximately 450 species of animals. Three bird hides are strategically placed at strategic locations to allow visitors to get a closer look at the birds.
WHAT NOT TO EXPECT FROM PEACEFUL LIFE AWAY FROM THE CITY
This new community is known for being vibrant. Dubai Creek Harbour is located in the city's heart. It is not the right place for people who want to live away from the hustle and bustle.
WHERE IS IT LOCATED?
Dubai Creek Harbour can be found at the intersection of Al Khail Road, E44, and Nad Al Hamar Road, D62.
Dubai Creek Harbour is easily accessible from the bustling residential areas and landmarks of the city.
5 minutes from Ras Al Khor Wildlife Sanctuary

10 minutes from Dubai International Airport

Downtown Dubai is 15 minutes away

25 Minutes from Dubai Marina

35 minutes from Expo 2020 site

40 minutes from Al Maktoum International Airport
DUBAI CREEK HARBOUR MAP
DUBAI CREEK HARBOUR

ARCHITECTURE AMBITIOUS SKYSCRAPERS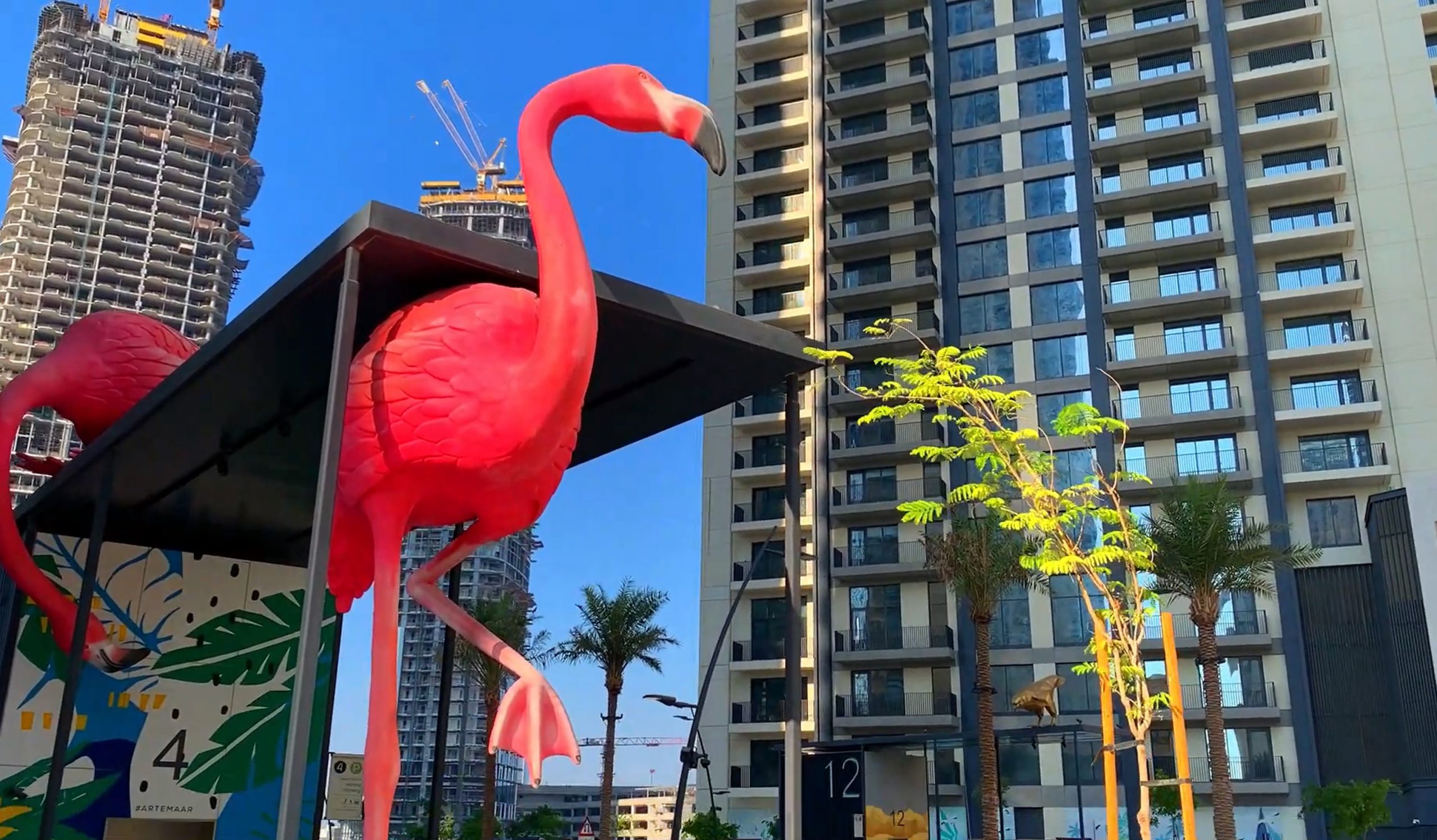 The Dubai Creek Tower is the centrepiece of this development. It stands 928m tall and will surpass the Burj Khalifa's height by 100 metres. This unique, timeless structure will blend nature and art and will be realized through the use of unsurpassed technology and ambition. There are residential towers in the community that provide stunning views over the parks and the beautiful waterways. There are penthouses and apartments with one, two or three bedrooms. These homes offer a comfortable and luxurious lifestyle with the best amenities.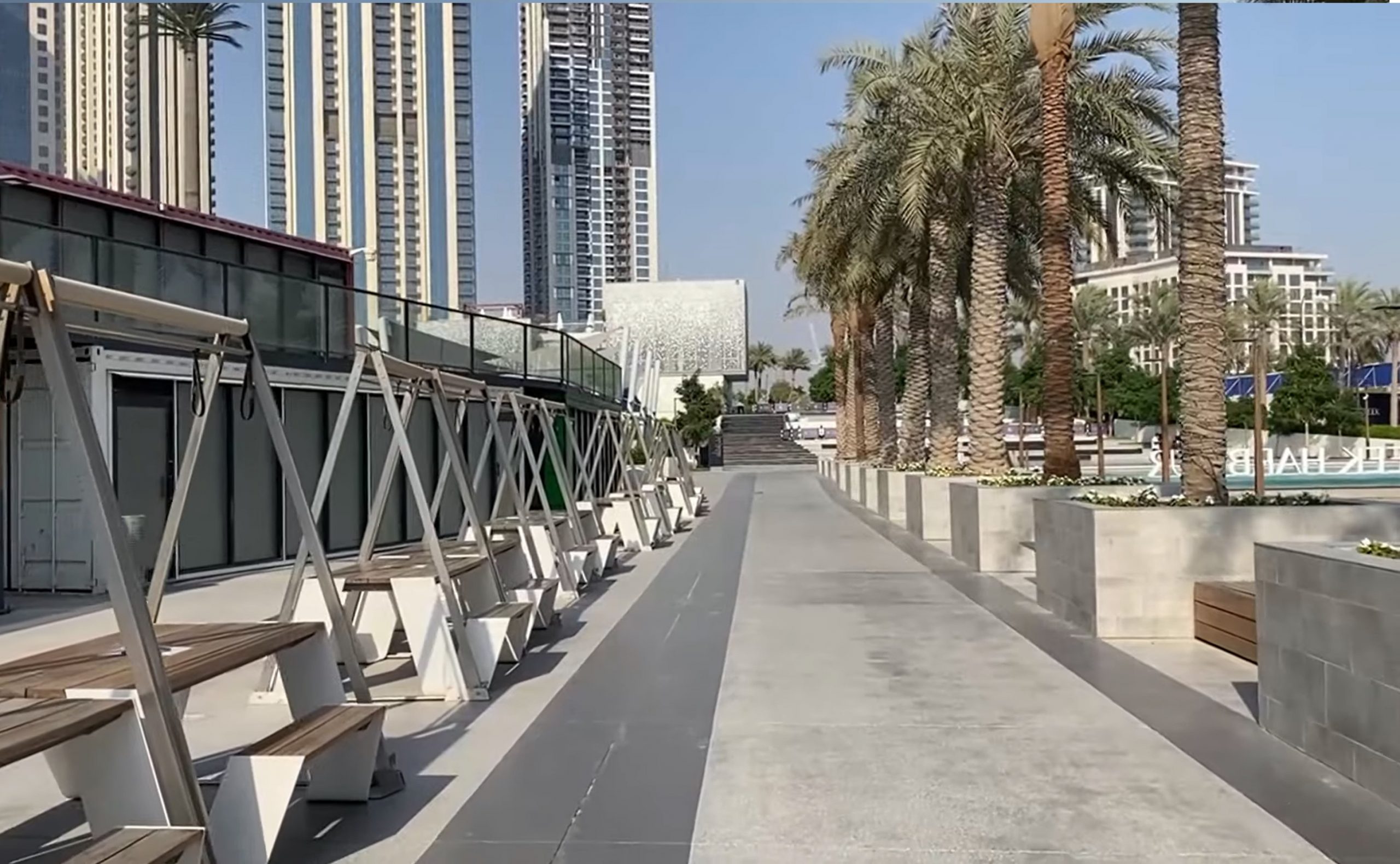 Some of the most ambitious real-estate projects in Dubai are located here. Developers continue to design projects that will cement Dubai's status as one of the most important cities in the world, with Expo City Dubai recently launched. Emaar Dubai Creek Harbour is one of the most talked about projects.
Emaar Properties' flagship project, Dubai Creek Harbour, combines innovation with design to create unique residences, shopping centres, offices, and other amenities. Let's take an in-depth look at the incredible things that this development has in store.
RESIDENTIAL PROPERTIES IN EMAAR DUBAI CREEK HARBOUR
Dubai Creek Harbour residents enjoy waterfront living. This residential area offers luxury Riveria-style living in apartments and villas.
Dubai Creek Harbour masterplan includes villa communities and residential towers.
The six-tower complex Dubai Creek Harbour Residences overlooks Creek Marina and offers stunning views of the city's skyline. It is located near Creek Island Park, Creek Beach, and a Yacht Club. There are two options for residents: 1-, 2- and 3-bedroom apartments that measure 880 sq. From 880 sq.ft. to 2154 sq. ft. This mega-development contains 700 units in two blocks: Dubai Creek Residences North & Dubai Creek Residences South.
If you are interested in renting apartments at Dubai Creek Harbour, then consider:
Creekside 18 Dubai Creek Harbour

Harbour Views Dubai Creek Harbour

The Cove Dubai Creek Harbour

Creek Gate

Creek Rise
| | | | |
| --- | --- | --- | --- |
| Development | 1-Bed | 2-Bed | 3-Bed |
| Creek Gate | AED 72,000 | AED 102,000 | AED 168,000 |
| Harbour Views | AED 71,000 | AED 108,000 | AED 167,000 |
| The Cove | AED 73,000 | AED 113,000 | AED 189,000 |
| Creekside 18 | AED 73,000 | AED 102,000 | AED 178,000 |
| Creek Rise | AED 72,000 | AED 105,000 | AED 190,000 |
Dubai Creek Harbour's residential towers are ideal for couples, families with children and professionals. Residents will have access to pools and play areas for children, gardens, daycare centres, supermarkets, and retail centres all along the promenade.
Anyone interested in Dubai Creek Harbour investment will find it a pleasure to purchase an apartment in Creek Gate or Harbour Views, The Cove, Creek Horizon or Creekside 18.
| Development | 1-Bed | 2-Bed | 3-Bed | 4-Bed |
| --- | --- | --- | --- | --- |
| Harbour Views | AED 1,229,000 | AED 2,027,000 | AED 3,209,000 | AED 6,183,000 |
| Creekside 18 | AED 1,221,000 | AED 2,015,000 | AED 3,219,000 | AED 6,758,000 |
| Creek Horizon | AED 1,247,000 | AED 2,070,000 | AED 3,096,000 | AED 5,837,000 |
| Creek Gate | AED 1,235,000 | AED 2,035,000 | AED 3,219,000 | AED 5,889,000 |
| The Cove | AED 1,307,000 | AED 2,244,000 | AED 3,290,000 | AED 6,500,000 |
There are many off-plan developments in the area. Some notable Dubai Creek Harbour off-plan developments include Creek Crescent and Grove.
RETAIL AND RECREATIONAL AMENITIES
Dubai Creek Harbour will give a new twist to mixed-use development. 820,000 square meters. 820,000 sq.m. of retail space will offer a unique shopping experience with over 800 high-fashion and retail shops.
The promenade will include a number of retail outlets as well as some of the most popular Dubai Creek Harbour cafes and restaurants.
The Terrace, Creek Harbour Dubai, overlooking Ras Khor Wildlife Sanctuary is one of Dubai Creek Harbour's most popular restaurants that offers lunch and breakfast outdoors.
VIDA CREEK HARBOUR
Dubai Creek Harbour Vida Hotel is located between the North and South blocks in Dubai Creek Residence. It offers everything you need, from accommodation and business and leisure facilities to casual and social dining options.
Vida Hotel Dubai Creek Harbour is a popular entertainment spot within the development. Dining at Vida Creek Harbour restaurants, Soulgreen, and Stage 2, you can take amazing selfies with stunning sunset views.
VIDA guests have access to a variety of amenities including a gym, an infinity swimming pool, a viewing deck and a co-working area. You can also rent bikes.
VISITING DUBAI CREEK HARBOUR: THINGS TO DO
The Central Plaza will be the focal point of the development and offer many activities in Dubai Creek Harbour to residents and tourists.
Dubai Creek Harbour Sunset is one of the most beautiful experiences in Dubai Creek Harbour activities.
Children will love to walk around the harbour, as there are many play areas and interactive exhibits.
Creek Island Central Park, located in Creek Island, Dubai Creek Harbour has lots of lush green spaces and a skate park. There are also kid's play areas. It is possible to walk around and photograph beautiful artwork.
FAQS
HOW DO I GO TO DUBAI CREEK HARBOUR
Taxis and personal vehicles are the best ways to get there.
HOW TO GO to DUBAI CREEK HARBOUR PER METRO
The nearest Dubai Metro station is Creek Metro Station, which is on the Green Line. The metro doesn't serve this area directly. To reach your destination, you can take a cab and get off at Creek Metro Station.
WHAT'S THE AVERAGE RENT IN DUBAI CREEK HARBOUR FOR APARTMENTS?
Apartments for rent in Dubai Creek Harbour are a great option if you want to live near the water and enjoy luxury.
Here's an average price for renting a 1- to a 3-bedroom apartment in the area.
1-Bed Apartment – AED 72k

2-Bed Apartment – AED107k

Apartment for 3 – AED177k
IS IT A GOOD IDEA TO INVEST IN DUBAI CREEK'S HARBOUR PROPERTY?
Dubai Creek Harbour apartments are available in 1- to 4-bedroom units and offer investors attractive returns.
Here are some estimates of the expected returns on the Dubai Creek Harbour property that is up for sale.
| | |
| --- | --- |
| Development | Expected ROIs |
| Harbour Views | 5.39% |
| Creekside 18 | 5.35% |
| Creek Horizon | 5.25% |
| Creek Gate | 4.85% |
| The Cove | 5.14% |
For those who are looking to invest in Dubai Creek Harbour and The Lagoons, this development could offer many investment opportunities. What do you think of Emaar Dubai Creek Comment below to let us know your thoughts about Emaar Dubai Creek Harbour?