Most organizations follow a hybrid mode of work. Not only that but a lot of companies have offices across the globe. Hence, some employees have a base in different countries. So, Microsoft Office has come to the rescue. It is only possible to make international calls sometimes. Certain countries do not have access to WhatsApp video calls as well. This has made Microsoft Teams the ultimate communication app for any company or organization. It's a platform where you can collaborate and communicate in real time. You can also hold meetings, share files and apps, and send the odd emoji! Everything has centralization, is visible, and is open to all.
It is reassuring to know that installing Microsoft Teams and several other applications on Huawei is a simple process. Huawei users can effortlessly access Microsoft Teams and other top apps on their devices by using GBox app, which is available on AppGallery, Huawei's official app marketplace. 
This guide will provide some straightforward steps to help you download Microsoft Teams on your Huawei device.
What is GBox?
GBox is a verified virtualization app that has undergone testing and is accessible through Huawei's official marketplace, AppGallery. GBox enhances the user experience, improves security, and enables Huawei users to utilize top apps to their full potential. 
Additionally, GBox improves performance, unlocks popular and necessary features of favorite apps on Huawei, and allows users to sign in to their accounts.
Steps to download Microsoft Teams for Huawei
In order to use Microsoft Teams on Huawei devices, it is necessary to access AppGallery. Below are detailed instructions on how to install Microsoft Teams on Huawei.
Step 1: On your Huawei phone, go to the home screen and launch AppGallery.
Step 2: Once AppGallery opens, you will find the search bar on the top. On the search bar, type Microsoft Team Huawei, and the app appears on the screen.
Step 3: When you tap on the "Install" button, it will initiate the download process on your Huawei phone.
Step 4: After the download completes, you will see an "Open" button. By clicking it, a pop-up will emerge, directing the user to the GBox app page.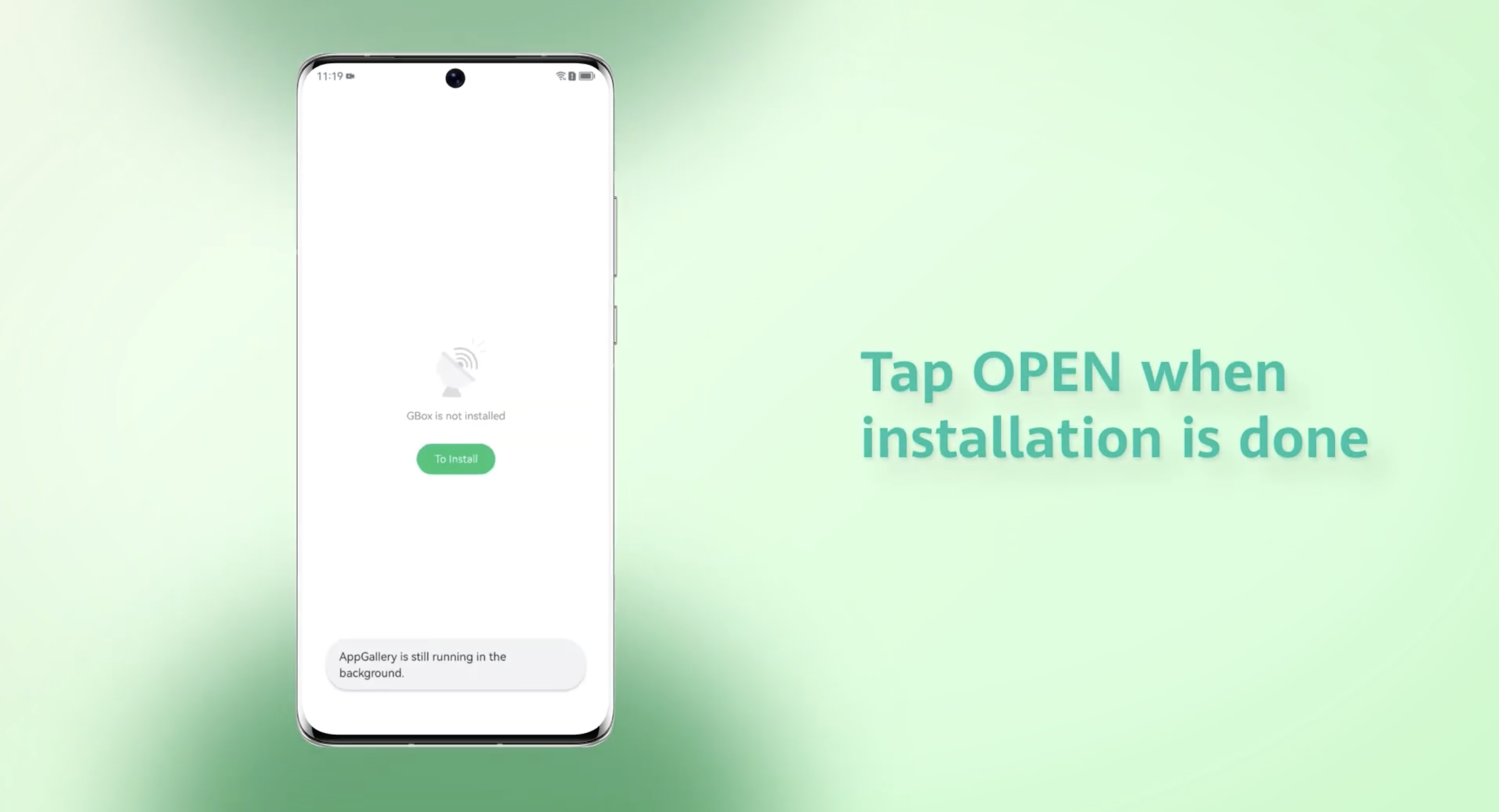 Remember that downloading GBox only once is necessary, and subsequently, you can install other popular apps on your Huawei phone by following similar steps, except for installing GBox again.
Step 5: When you navigate to the home screen of your phone, you will see GBox and Microsoft Teams applications located there.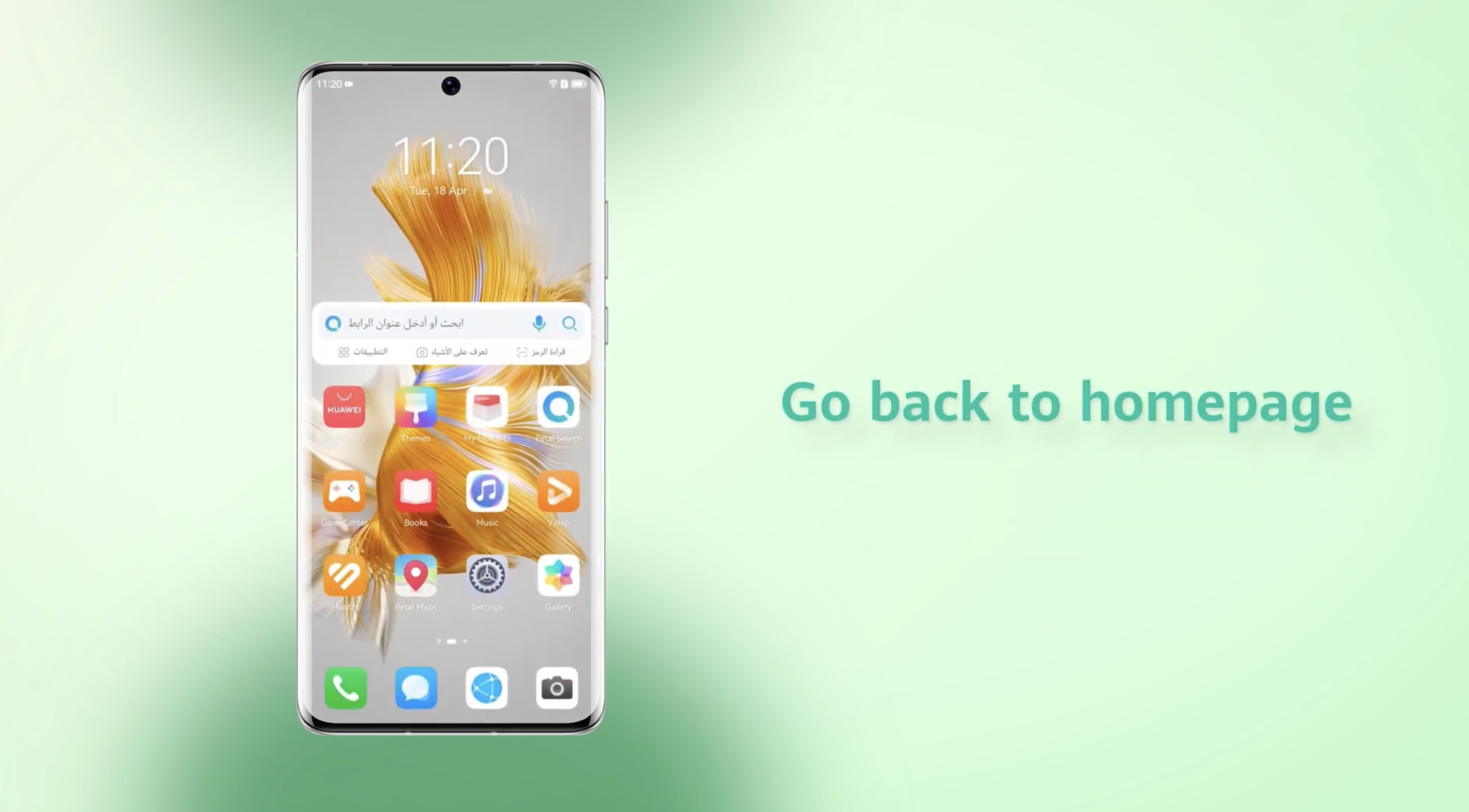 Step 6: To launch the app, tap on the Microsoft Teams icon. Voila, Microsoft Teams Huawei is a part of your phone.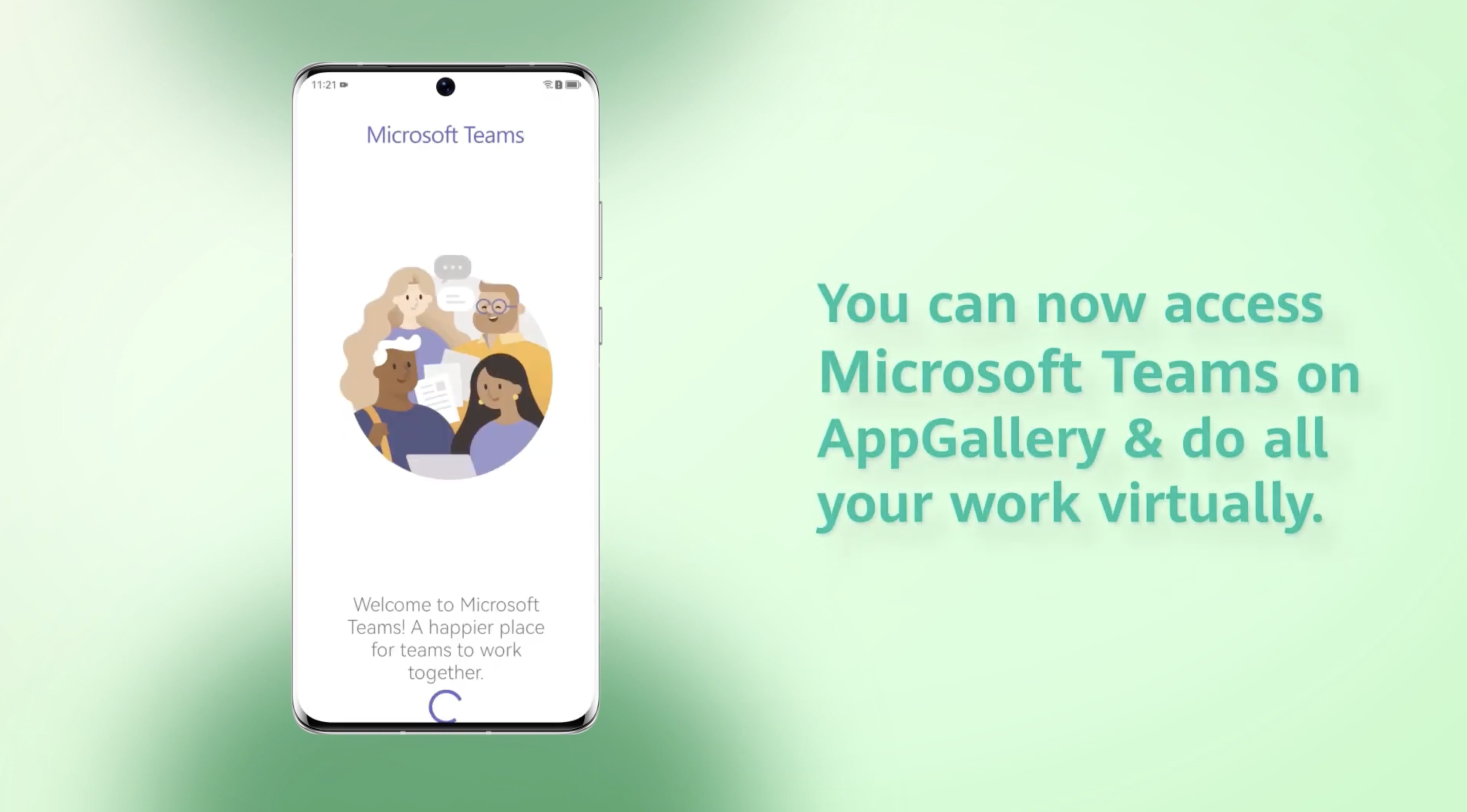 Conclusion
You may download Microsoft Teams for Huawei phones by following these easy steps. After that, you may connect to your Microsoft Office Huawei. Chat with coworkers globally using your office ID.
For more information, please check out Huawei's YouTube video on downloading Microsoft Teams on Huawei devices.
FAQs (Frequently Asked Questions) 
Is Microsoft Teams downloadable on Huawei Phones?
You can download Microsoft Teams on Huawei phones. You can get it on AppGallery. 
Can I use Microsoft Teams to communicate with my colleagues abroad?
Your company needs to have a communication base on Microsoft Teams. You can then contact any colleague residing in any part of the world.
Can we conduct video meetings through Microsoft Teams?
You can conduct any video meeting with numerous people using Microsoft Teams on Huawei. It's the best mode for every morning huddle of the company. 
Is the Use of Microsoft Teams limited only to companies?
No, there is nothing like that. Microsoft Teams for Huawei has four modes. Class, professional learning community, staff, and others. So, any company, institution, online learning platform, and informal organizations can use it. 
How to send important documents through Microsoft Teams?
The user-friendly interface of Microsoft Teams allows users to send and receive documents on the go. To share documents, click on the paperclip icon present beside the type box where you type your messages, select the files tab, and upload the document of your choice.   
How to prevent Microsoft Teams from crashing in a Huawei phone?
If your Microsoft Teams keep crashing, here are some things you can try: 
Clear cache and app data.

Uninstall and reinstall the app.

Restart your Huawei phone.