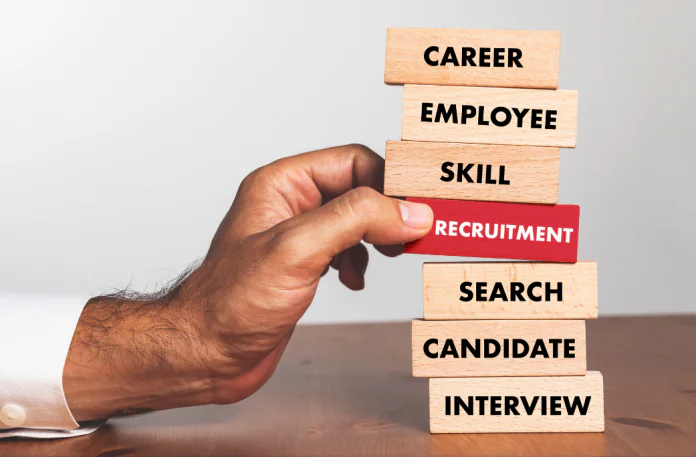 The year 2022 saw several changes in the field of recruitment. These include the growing prevalence of high-volume staffing and employer branding, focusing on candidate experience and highlighting diversity, equity and inclusion (DEI) practices.
In 2023, you can expect some of last year's recruitment trends to stick around. According to the latest HR news, you can also expect several new ones that can improve an organisation's staffing and talent acquisition strategies.
And with compensation and benefits being two of the most important factors jobseekers look for, it is worth knowing the trends in these areas that you can include in your recruitment strategy and ensure its success.
Top Compensation and Benefits Trends for 2023
Below are the seven compensation and benefits trends you can expect in 2023 that are worth including in your recruitment strategy, and tips for implementing them:
1.     Salary transparency.
Salary or pay transparency refers to the practice of employers and employees sharing details about their compensation with their coworkers or staff.
In recruitment, it involves including information about your offered salary package when advertising a job opening or discussing this with jobseekers during your first conversation with them.
Advertising the pay you can offer to prospective employees can boost your recruitment campaign since jobseekers value transparency.
Many applicants apply to various companies simultaneously and go through different rigorous job application processes, which can stress them out.
Candidates who go through these stages may become disheartened and discontinue their application at the final step when they learn that your salary package is not within their expected range.
Losing an applicant during the salary negotiation stage can also be challenging for you, especially when they are your dream candidate.
You can avoid losing your dream candidates after putting in a lot of work recruiting them by including your salary ranges in your job listings.
As mentioned, jobseekers appreciate transparency when it comes to the compensation they may receive. They would like to learn about this as early as possible so that they know if you can provide them with the salary and benefits they can expect.
If not, the candidate can decide at the start if they still want to apply to your company or not, which means they can avoid wasting their time, and yours.
Salary transparency also allows you to close the pay gap. By giving candidates details about the compensation they can expect, you help them level the playing field.
Additionally, pay transparency enables you to establish trust with your candidates and let them know that you value their talent.
When you are transparent about the compensation packages you offer, you can reduce the likelihood of losing talented applicants and boost your company's reputation at the same time.
2.     Higher compensations.
Many jobseekers lose interest quickly in companies that only offer an average salary range.
With the challenges brought about by the pandemic, rising inflation and cost of living, and growing awareness of income imbalances, you can't blame candidates looking for high compensation packages.
Moreover, 2023 is expected to remain a jobseeker's market. The shortage of talent in various fields and the competition for highly qualified candidates contribute to the expected increase in salaries.   
This year, you have the opportunity to stand out from your competitors and attract the best talent by offering higher compensation packages. You must be willing to meet or exceed your applicants' salary expectations.
Aside from attracting qualified candidates, your chances for retaining them will be higher when you offer applicants competitive salaries, especially if you provide them with an impressive benefits package.
3.     Higher pay for in-office employees.
If you are hiring new employees for in-office positions, be prepared to offer them higher salaries.
Since candidates have grown used to working remotely or in a hybrid work model, you have to adjust the salaries you offer to reflect the shift in the workplace.
Your compensation package for in-office roles should cover the potential relocation of candidates, their daily commute and other expenses.
Keeping these expenses in mind, your offer to potential in-office employees has to be higher than your offer to those who will work remotely.
4.     Compensation should not be based on the candidate's location.
Popular remote jobs, including accounting, engineering, project management and customer service roles, will continue to be more competitive for compensation in top cities around the world.
Because of this, you can hire top talent from any part of the world and enable your organisation to reap the benefits of employing remote workers.
But whether your company already recruits and employs remote workers or plans to start doing so this 2023, it is best to avoid offering compensation based on the candidates' locations.
Offering location-based salaries is usually not a good idea since many consider it a form of pay inequality. This practice can also cause an unhealthy team dynamic and strain relationships within the company.
Additionally, it can undermine individual efforts and DEI practices within the organisation.
As such, when creating your compensation offers for your job openings, think about the value of each candidate and what they can bring to your company.
When an employee is compensated according to their value and role, you encourage them to work hard to reach the company goals. This also supports your organisation's DEI objectives and makes the workplace friendlier.
5.     Well-thought-out health benefits.
Jobseekers are constantly looking for companies that provide various wellness benefits, including health, dental and vision insurance and employee assistance and well-being programs.
However, you can attract more top talent and maintain their loyalty by offering additional, well-thought-out physical and mental health benefits.
If your company has services or programs that teach and encourage employees to learn and practise healthful behaviours such as good sleep hygiene, smoking cessation and workout routines, include these in your job posts. Discuss these during candidate interviews as well.
If you're hiring for in-office roles, provide details about the wellness amenities and services available in the workplace. These may include free massages or the use of massage chairs and yoga sessions, an in-house gym and multipurpose sports courts.
If you're looking for ways to stand out from the competition and attract top talent, you won't go wrong with giving candidates details about your health and wellness programs. Doing so lets them know they can be physically and mentally fit while working in your company.
Moreover, potential employees can get an assurance that your organisation genuinely cares for and prioritises their well-being.
6.     Support for work-life balance.
The right work-life balance is crucial for jobseekers who wish to develop professionally and, at the same time, keep a steady and happy private life.
Because of this reason, you have to highlight the benefits and services your organisation provides that help employees achieve work-life balance.
For in-office job openings, advertise and showcase the different ways your organisation supports work-life balance. Inform applicants with children that your company has a child care or day care centre in or near your building if you have this facility so that they know they are near their little ones and can visit them during their breaks.
Highlighting your flexible paid time offs (PTOs) and work schedules and strict policies on business hours also gives candidates an assurance that they can enjoy the right work-life balance in your company.
Regardless of the type of benefit, make sure you offer it to single candidates and those with families, new hires and current employees. Your company has to cater to all workers and avoid neglecting anybody.
7.     Career and personal development support.
Many companies let their employees take charge of their professional and personal development.
The employees themselves have to look for ways to hone their skills and acquire new ones so that they can achieve career progression and grow personally.
However, more and more talented individuals with high potential and ambition are now searching for companies that have a broad perspective and support their employees' growth.
Promoting your organisation's efforts to support the employees' personal and professional growth can go a long way in letting candidates know that you value them and can help them achieve advancement.
Since jobseekers look for information about the companies they are applying to online, sharing posts about employees attending HR events in Dubai, monthly internal training sessions or annual conferences on social media, along with your website, can grab the attention of and entice top talent who value personal and career growth.
Additionally, provide details about the career and individual development programs candidates can have access to so that they can have other perks to look forward to when they join your company.
Flexibility Is Crucial to Building a Successful Recruitment Strategy in 2023
Implementing these trends in your recruitment strategy this year can take a lot of time and planning. It may also require more expenses on your company's part.
As such, it is perfectly acceptable if you can't include all these trends in your recruitment strategy.
Being flexible can ensure you have a better, more effective hiring strategy and recruit the most qualified candidates. This is particularly helpful during the salary negotiation stage.
As a recruitment specialist, you must listen to and be open to each candidate's needs and expectations. If your organisation can't meet all of these, you have to know how to negotiate with them to ensure everyone is satisfied with the arrangement.
You also need to be adaptable in combining both human workforce and technology to maximise your hiring efforts.
With the right amount of flexibility and openness, you can have an effective recruitment strategy that lets you hire candidates who can be great assets to your company.