Dubai is famous for its amazing buildings and has a convenient public transportation system near the modern Burjuman Metro Station. This article focuses on the station's characteristics and link with central hubs within the network, as well as its main outputs. Further we examine the ease of use for tourists and residents who pass through the city.
BurJuman Metro Station: Gateway to Dubai's Metro Lines
Burjuman Metro Station can be found in Bur Dubai United Arab Emirates and lies between Sheikh Khalifa Bin Zayed Street and Khalid Bin Al Waleed Road, making it an easily accessible transportation hub that allows quick access to other parts of Dubai.
Dubai Metro System Covers an Extended Network
Dubai's metro system consists of two lines, known as Red and Green Lines. Burjuman Metro station in Dubai serves as an interchange transfer point between these lines, where passengers can easily switch between Red and Green.
1. Red Line: Connecting North and South regions.
Dubai's Red Line Metro System connects Rashidiya in the north with Jebel Ali in the south, covering most of Dubai. BurJuman Metro Station serves as a crucial transit hub along this important route and makes an ideal stop-off point when traveling between work or exploring Dubai Mall – it provides easy commuter routes across this major highway! BurJuman Metro Station makes for an excellent stop along this major axis of travel!
2. Green Line: Discovering Old Dubai
The Green Line immerses travelers deep into Dubai's Old City history and culture, easily accessible via BurJuman Metro Station. Along this line are popular destinations like Gold Souq or Al Fahidi Neighborhood for travelers to experience authentic Dubai life. The Green Line makes that possible!
Bus Lines Stopped at BurJuman
BurJuman Metro Station serves not only as the transit center but is also a key hub for metro lines; additionally, there are various metro bus stops located within it that connect different parts of the city.
This improves accessibility to public transportation for both visitors and residents.
Convenience at Your Fingertips: Key Exits of The Station
The process of navigating a large metro station can be a daunting task. Yet, BurJuman Metro Station makes it easier to navigate thanks to four exits clearly marked:
Burjuman Metro Station Exit 1:
The station is at the north end, and Exit 1 leads to Bur Dubai. It's a lively neighborhood with lots of shops, restaurants, and cultural landmarks. This makes it convenient to go to work, visit local markets, or have a meal with friends at nearby restaurants.
Burjuman Metro StationExit 2:
Exit 2 on the southern side provides direct access to Sheikh Khalifa Bin Zayed Street as well as Khalid Bin Al Waleed Road for easy access to your favorite places – whether meetings for business are scheduled nearby or you are exploring new areas. Wherever you want, Exit 2 makes for an easy trip!
Burjuman Metro Station Exit 3:
It is located on the east side of the city, exit 3 is on the east side. It offers easy access to Dubai's bustling commercial district where Burjman Mall – one of Dubai's most sought-after shopping destinations awaits to be discovered. Visitors can shop for electronics or fashion or enjoy a leisurely browsing experience or indulge in some retail shopping from Exit 3.
Burjuman Metro Station Exit 4:
The location is on the west side of Exit 4 providing easy access to public transport options such as the bus station, taxi stands, and bus stops in case you wish to continue your journey with this mode of transport. Exit 4 also offers an effortless transfer from one mode to another via bus or taxi for a seamless journey!
Burjuman Metro Station Location
Your Gateway to Dubai Attractions
BurJuman Metro Station offers more than just convenient transfers and Connectivity It is also within easy reach of many of Dubai's popular attractions and destinations. Here are some of the destinations that are easily accessible by this station:
Dubai Mall: Take the Red Line and head directly to Dubai Mall, an internationally acknowledged entertainment and shopping complex. Dubai Mall offers it all whether it's shopping with luxury brands and family fun activities or dining in world-class restaurants!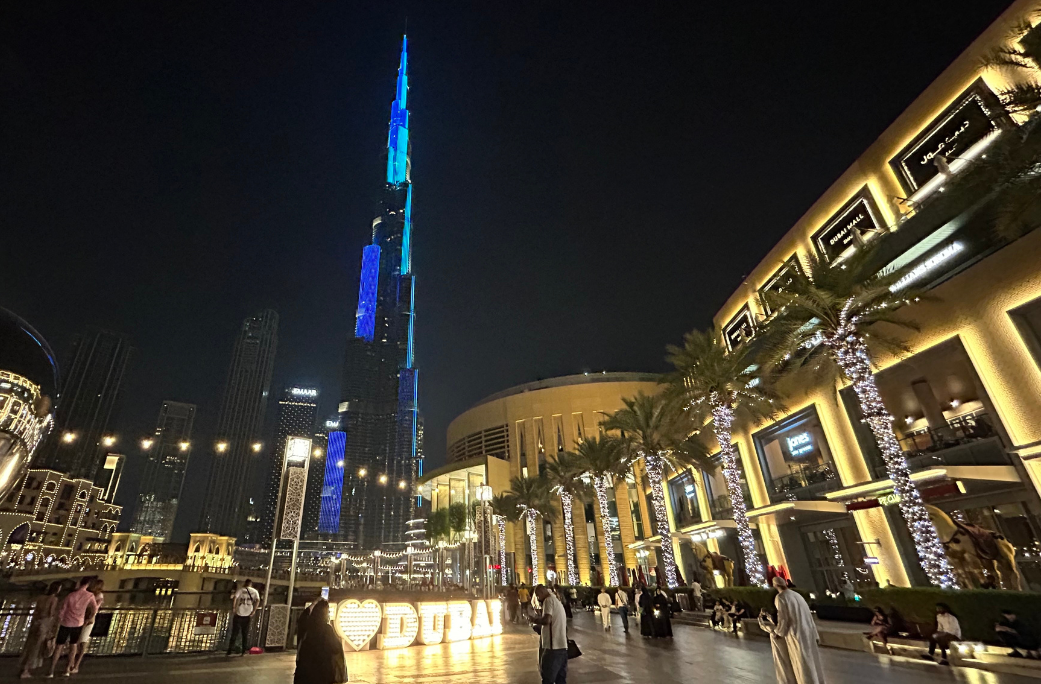 Gold Souq: Take the Green Line to explore Dubai's famous Gold Souq and experience its timeless charms. Here, stunning jewels await to be discovered while steeped in Dubai's rich history. If you're panning for gold, hunting for souvenirs, or taking in an interesting market scene, make sure to visit the Gold Souq as part of your trip to Dubai.
Sharaf DG Metro Station It is located on the Red Line giving technology enthusiasts easy access to an electronic and appliance store with the latest gadgets and electronics at affordable prices. Sharaf DG is the nearest metro station also boasts one of the largest libraries in Dubai of tech-related books!
Gateway to Dubai's Wonders
The Station is an iconic illustration of Dubai's commitment to a reliable public transit system with a prime location, easy access to metro lines of major importance and proximity to important tourist attractions. It offers easy transportation throughout Dubai's bustling heart for those who commute to work or tourists seeking a trip or shopping regardless of whether it's commuter traffic you're seeking or shopping that is your goal, choose BurJuman Metro Station as your entry point to experience its convenience and comfort for yourself!