Saudi Iqama Check Expiry Date without absher using MOL Inquiry Service
Saudi Iqama Check: now you can see your iqama expiry date without logging into the Absher account,
The new procedure of checking the iqama expiry date is online through the Ministry of labor inquiry service, it'll display your Iqama expiry date in Gregorian date also as in Hijri date.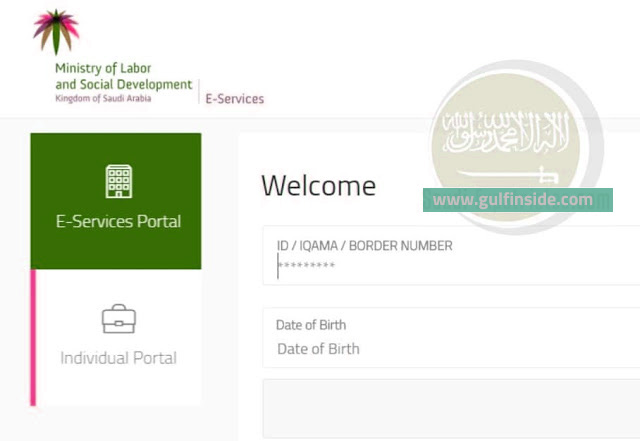 Procedure to see Iqama Expiration date through MOL (Ministry Of
Labor) inquiry service :
1. Visit the MOL website For Saudi Iqama Check: https://www.mol.gov.sa/IndividualUser/BasicInfo.aspx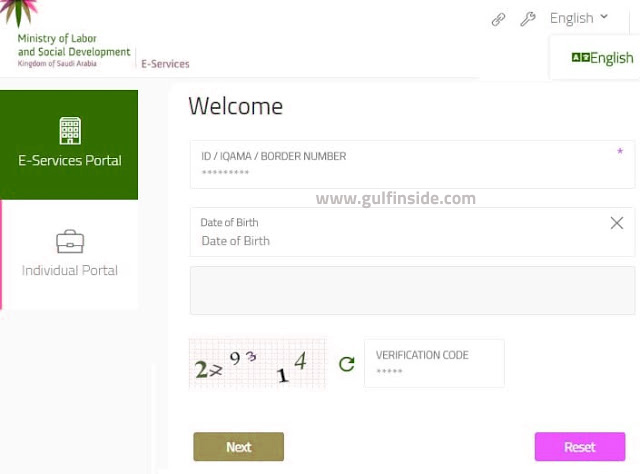 2. Now you need to select the language from 'English or Arabic' from page top, Enter the number of your Iqama and your 'Date of Birth'.
3. Now Choose your Date of Birth from the Calendar by choosing
'Hijri' or 'Gregorian'. Once you decide on the Date of Birth, Enter
verification code as seen within the image beside it then click on "Next".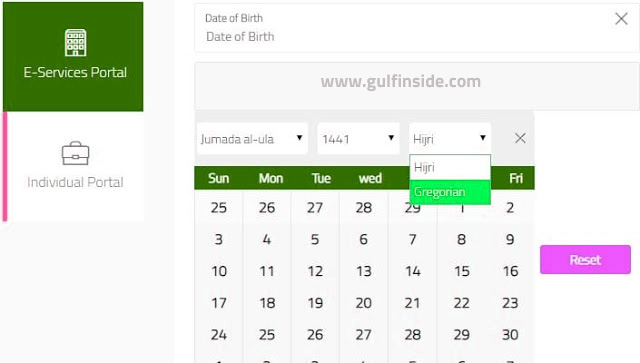 4. You can see all your details including your Iqama Number, Name, Date of Birth & Nationality on the subsequent page,
Iqama expiration date
and mobile number.
Also Read This : Check Emirates ID Status In 2 Minutes
5. Now, in this manner you'll get your Saudi Iqama expiry date on both dates, Hijri and Gregorian through the official Ministry Of Labor online Inquiry service.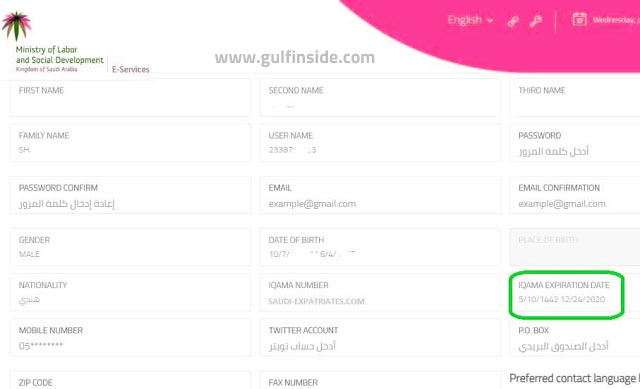 In Saudi Arabia, foreign nationals are permitted to work and live in the Kingdom of KSA through the Iqama permit. Which is a national residency & employment permit, issued by the Ministry of Interior.
To get the Iqama, an individual needs a sponsor within the Kingdom, usually the employer, who files the appliance on behalf of the worker, within 90 days of the latter's arrival in the KSA.
An Iqama is vital as a symbol of residence/employment; mandatory in opening bank accounts, getting a house on rent, registering for utilities than on. 1-3 weeks is the processing time for getting Iqama approval from the Ministry of Labour and Social Development of Saudi Arabia.