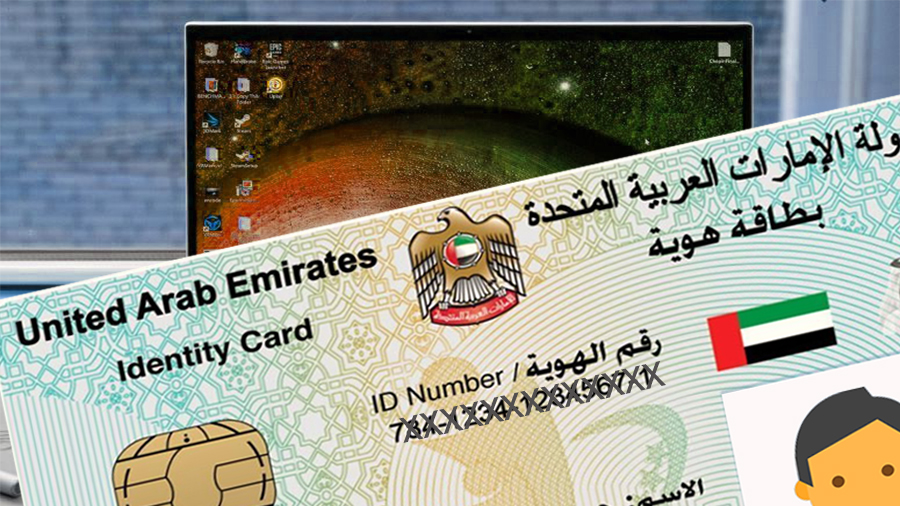 Articles (Gulf Inside) In UAE Residents or Citizens need to obtain an Emirates ID in order to stay in the country; we've shared a brief guide on the way to check Emirates ID status importance and benefits of the resident card in UAE.
How to Check ID card Status:
UAE ID card status is often checked through two ICA official channels previously referred to as EIDA (Emirates Identity Authority):
1. ICA Website
2. ICA UAE Mobile App
Step 1: Click the link below of a website that redirects you to the official page of federal authority for Identity and citizenship to start emirates id status check on both mobile and desktop.
https://www.ica.gov.ae/en/services/e-services/id-card-status.aspx
Step 2: Scroll down and check application status you need to write your application number (PRAN) or the emirates id number (IDN) on the highlighted line and click on the check button.
If the entered tracking number is correct, you'll see the ID status mentioning the small print of your application including:
Application number
Application type
Emirates ID Number
Current Status
Next Step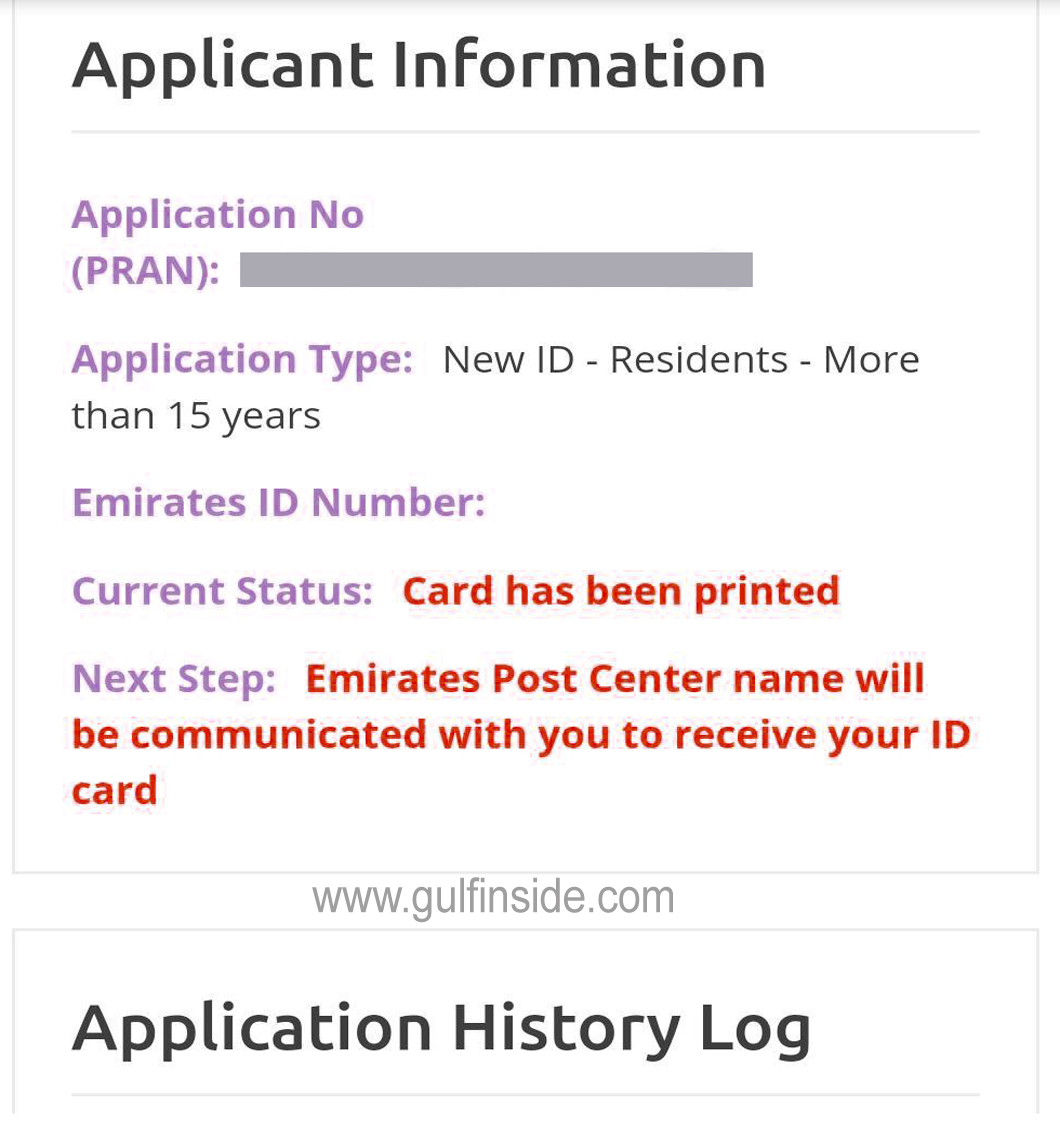 Modification or Amendment in ID:
If you found the below details, it means there may be a mistake within the id form which must be amended and updated by your company PRO or authorized typing agent. after amendment the application will be sent back to authorities to check and print.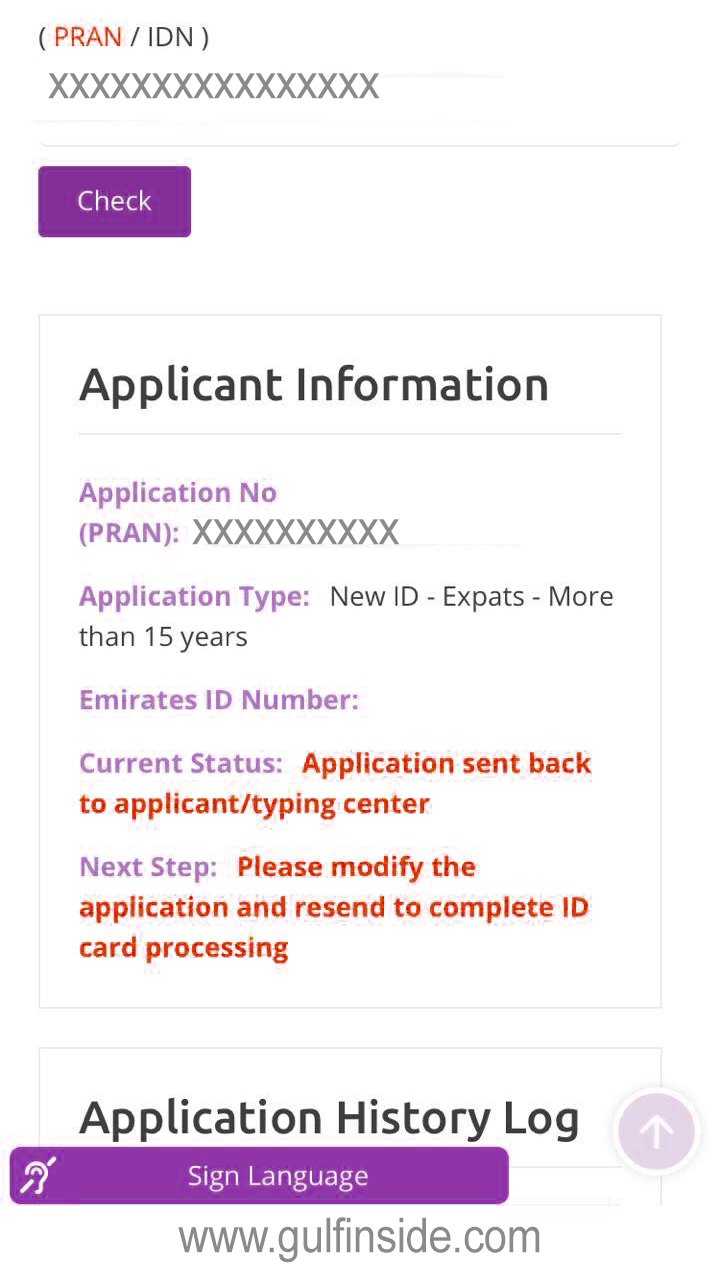 Important Note:
Applicants who applied for a new visa need to enter PRAN (application number).
Applicants renewing or replacing cards will enter the existing emirates ID number.
How to Find PRAN number? Don't know what is PRAN? It is an application number written on the highest of the emirates ID registration form. Check out the below-attached sample of the emirates id application.
How many days does Emirates ID take to print?
Usually, it takes 2-3 weeks but if you have applied urgent, it only takes 1 week to print. ICA will send an automatic system-generated message to the registered mobile number for the gathering of Emirates ID with post office name. If you're not authorized to see SMS you'll always track it online.
Also Read This: Check UAE Visa Fines In 2 Minutes
Also Read This: Check Emirates ID Fines In 2 Minutes
Benefits of Emirates ID:
The Emirates ID also referred to as UAE resident card is mandatory for both citizens and residents to contain important information including basic personal details with photos. It also contains the biometric data on an electronic chip which may be tracked by authorities.
It is the most used thing in UAE daily-life for state services and transactions like the internet, phone, utility bills, vehicle registration, traffic fines, insurance purpose and it'd take place of debit cards or driver's licenses in the future.
Some other benefits and features are:
It is a finger bio-metric smart card.
Can be used for digital signature and authentication of certificates.
Card chips can store up to 32 thousand letters of information.
The identification and verification process in UAE ID cards is as per international standards.
It protects a person's identity in the UAE.
You can use many e-channels and e-services in the UAE.
It stores different application data.
Emirates id prevents fraud and identity theft.
It can be print for 2 and 3 years.
The identity number contains 15 digits that are non-repeated.
Emirates ID status can be checked online.
Join Our Facebook Group To Get Direct Help Regarding Visa & immigration Issues.
www.facebook.com/groups/gulfhelp/