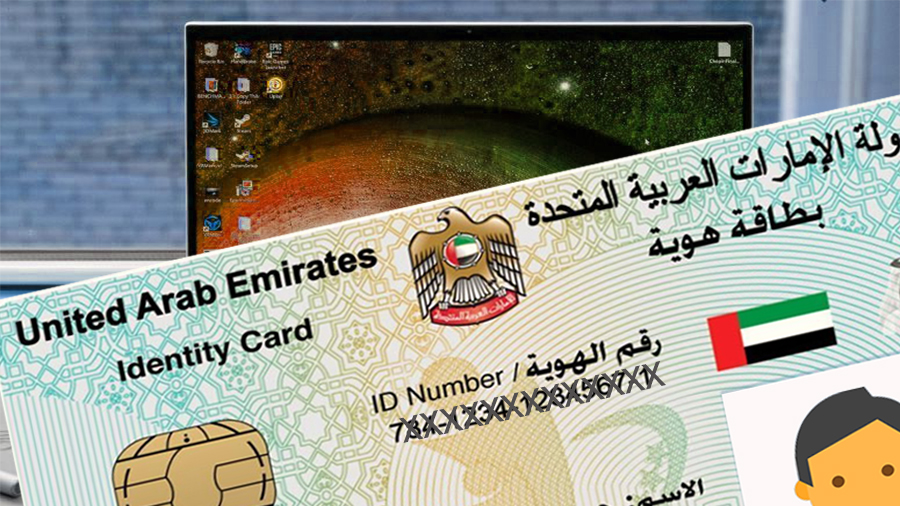 Emirates Id Status Check Online 2022? Updated Method To Check Emirates Id Status Online 2022
What is Emirates ID?
The Emirates ID is an important document that must be kept with any UAE resident. Once your residence visa is stamped on your passport after that your Emirates ID will be issue and your Emirates ID is valid for the same duration of your UAE visa validity.
Emirates ID is used for many reasons like:
Applying for various government services like DEWA etc.
Sponsor dependents under your visa
Renting an apartment
Passing immigration e-gates at UAE airports
How to check the validity of Emirates ID / Visa?
You can check if you doubt about expiration date or if you are stuck out of UAE and you are not sure that your residency status in UAE is valid or not.
Visit the official website of Federal Authority of Identity and Citizenship (FAIC): https://smartservices.ica.gov.ae/echannels/web/client/default.html#/fileValidity
How To Check Emirates ID Application Status?
Once you have applied for an ID or renewal, you can track its status online. To check the emirates id status, you should have your Emirates ID number or a valid registration application number (you can see the number on the application form).
Follow The Steps To Check Emirates ID Status:
1. Visit the official web portal Federal Authority of Identity and Citizenship (FAIC) by clicking the link: www.ica.gov.ae (link is only available in UAE). On the right side of the first page, there is a segment titled Check ID Status Menu Option.
2. Enter your application number or Emirates ID number (do not include hyphens).
3. A popup box will display with the application status.
You can always keep track of ID processing using FAIC's website.
If you are still facing any kind of difficulty in obtaining the emirates id status details from the official website, you can contact the ID Authority directly by calling at: 600 522222.
They will share with you the correct status of the application.
Important Note:
Applicants who applied for a new visa need to enter PRAN (application number).
Applicants renewing or replacing cards will enter the existing emirates ID number.
How To Find PRAN Number?
Don't know what is PRAN? It is an application number written on the highest of the emirates ID registration form. Check out the below-attached sample of the emirates id application.
How to get Emirates ID?
Emirates ID is applied during the UAE visa application process. If you apply for a visa with the help of a business setup consultancy company, the cost of a UAE resident visa will usually include the cost of the Emirates ID.
The coast of a UAE visa varies depending on the UAE and the authority from which it is issued. which is starts from 2,500 AED and it goes up to 7,000 AED.
The process of residing in the UAE is as follows:
Application For UAE Entry Permit
Entry permits can be issued either to the owners of the company who set up the business in the UAE or to the employees who were employed by the company based in the UAE.
An entry permit is a privilege of a resident visa. This is an electronic document issued to any visa applicant. This entry permit is normally have validity of 60 days. You need to done your medical check up and must apply for an Emirates ID, after that process your residency visa will be paste on your passport.
Medical Check Up For UAE Visa
Medical check-up is a mandatory procedure once an entry permit is issued. You should do this at any Preventive Medicine Center. These tests are done for AIDS, Hepatitis B and Tuberculosis. If the test results are good, you can proceed with the visa. If you suspect any of these diseases, additional tests will be done. If any of these are verified, you will not be issued a UAE resident visa.
Application For Emirates ID
This can be done at any office of the Federal Authority for Identity and Citizenship.
To speed up the process, many offices are located along with the Preventive Medicine Centers. During the application, your eyes will be scanned and fingerprint scans will also be taken. It will be stored in the Biometric Data Authority system and you will not have to undergo scanning when renewing your Emirates ID.
UAE Visa Stamping
The last step in staying in the UAE is to apply a UAE visa to your passport. Most visas are valid for 3 years, but in some free zones or the mainland you can get a 2 year visa if you are employed.
The accuracy of Emirates ID for UAE residents depends on the validity of your visa.
Coasts of Emirates ID
Emirates ID coast is depends on its validity of ID:
When you apply, make sure that the validity of the ID is the same as the validity of your visa.
It usually takes 7-10 days to get an ID card after stamping visa on your passport.
You will receive SMS messages during the processing of your ID with updates. Once the Emirates ID process will be done and your ID card is ready, you can collect it from the mentioned branch of Emirates Post office, you will receive and SMS notification regarding this.
Emirates ID Renewal Process
After your ID expires, the government offers anyone a 30-day grace period to renew their IDs. If you fail to do so, renewal penalties for 20 AED / day delays will apply.
The id issuing authority will also remind you about renewal of your identity by sending an SMS on your registered number.
To renew, you must create an application form and pay a fee.
You will not need to update your biometric data as it was collected during the processing of your first ID card.
An ID renewal application will be required for visa renewal. You must submit it to the free zone where your visa was issued or to the Immigration Authority (General Directorate of Residency and Foreign Affairs) if your visa is under the Mainland Company.
Once your visa is renewed, your Emirates ID will also be issued and sent to the nearest Emirates Post office Branch.
How Many Days Does Emirates ID Take To Print?
Usually, it takes 2-3 weeks but if you have applied urgent, it only takes 1 week to print. ICA will send an automatic system-generated message to the registered mobile number for the gathering of Emirates ID with post office name. If you're not authorized to see SMS you'll always track it online.
Emirates ID Cancellation Process
There are several possible reasons for canceling your ID:
You are changing jobs or setting up a business in Dubai and getting a new UAE resident visa.
You are leaving the UAE for some reason.
The cancellation of the ID will be part of the cancellation of your UAE Residence visa. You'll need to give your card to your employer or immigration authority when you submit your passport for visa cancellation.
What Does The Long Identification Number Of Emirates ID Mean?
Each UAE ID card has a unique 15 numbers which are divided into 4 corridor. Then is what they mean:
The 1st part is the same on all cards and represents the UAE's transnational law, 784.
The 2nd part generally comes from your time of birth, but it can be different.
The 3rd part consists of 7 integers, which have no meaning and are aimlessly put together by the system.
The fourth part is only 1 number and means a verification number, which can be a number from 0 to 9.
The ID number is designed for each individual and is always with that person. It can not be changed or modified. Indeed if you stop being a occupant of the UAE and leave the country, if you come back to get your residence again after a many times, the number which is assigned to your card will remain the same.
What If I Lose My Emirates ID?
In case of loss of Emirates ID card, your conduct should be as follows:
Go to the police station and report the missing ID card. The cost of such a service is 70 AED.
Notify the Federal Authority for Identity and Citizenship within 7 days of losing the lost card.
Visit any office of the Federal Authority for Identity and Citizenship and order a new card by paying an fresh operation figure of 300 AED and 70 AED if you apply in person or 40 AED if you apply online. The total figure will be 370 AED or 340 AED.
Get your new card at the Emirates Post Office.
Also Read This: Check UAE Visa Fines In 2 Minutes
Also Read This: Check Emirates ID Fines In 2 Minutes
Benefits Of Emirates ID:
The Emirates ID also referred to as UAE resident card is mandatory for both citizens and residents to contain important information including basic personal details with photos. It also contains the biometric data on an electronic chip which may be tracked by authorities.
It is the most used thing in UAE daily-life for state services and transactions like the internet, phone, utility bills, vehicle registration, traffic fines, insurance purpose and it'd take place of debit cards or driver's licenses in the future.
Some Other Benefits And Features Are:
It is a finger bio-metric smart card.
Can be used for digital signature and authentication of certificates.
Card chips can store up to 32 thousand letters of information.
The identification and verification process in UAE ID cards is as per international standards.
It protects a person's identity in the UAE.
You can use many e-channels and e-services in the UAE.
It stores different application data.
Emirates id prevents fraud and identity theft.
It can be print for 2 and 3 years.
The identity number contains 15 digits that are non-repeated.
Emirates ID status can be checked online.
Join Our Facebook Group To Get Direct Help Regarding Visa & immigration Issues.
www.facebook.com/groups/gulfhelp/