Dubai is the perfect place to indulge if you ever want to pamper yourself. Dubai is home to some of the most luxurious spas worldwide, offering everyt
Dubai is the perfect place to indulge if you ever want to pamper yourself. Dubai is home to some of the most luxurious spas worldwide, offering everything from nourishing body wraps and Moroccan baths to relaxing massages. Dubai is known for luxury in all forms. You don't have to spend a big amount to pamper yourself. This list will show you 7 Top Dubai Massage SPA where you can get great deals on some of Dubai's best massage spa. These are sure to add some luxury to your life for a fair price.
7 Top Dubai Massage SPA
Below you can find the 7 top Dubai massage SPA
1.

 

TAO SPA DUBAI

    
According to TripAdvisor, Tao Spa is Dubai's second-best spa. It also has a strong reputation for being the best place to get a massage in the city. The two Tao Spa locations can be found in malls, making this spa the ideal place to relax after a day of shopping. The spa offers 12 different massages, so you are sure to find the right one for you. Tao Spa can pamper you with a variety of massages, including deep tissue, Thai, Balinese, and Hilot. Tao Ashi Bar massage, a type of barefoot massage in which the therapist applies all their body weight to your back, is an option.
Price: 179 (60min); HTML215 (90min);
Locations Dubai Mall & The Mall Jumeirah Road
2.

 

MANDARA MASSAGE SPA

DUBAI   
Mandara, an international chain of spas that originated in Bali, now offers Balinese traditions to many other locations. It's undoubtedly one of the most stunning spas in Dubai. The tranquil atmosphere will soothe your nerves and allow you to fully relax. Mandara offers two of its signature services at great prices: Balinese and arabesque massages. The first is a combination of Asian and Arabic practices, with warm herbal compression. The second is a Balinese traditional massage that uses essential oils. It's great for stress relief and recovery from jetlag. You can also bring your best friend along to the double room.
Price: starting at AED 299 for an arabesque body; AED 539 for a Balinese body
Locations The H Dubai
3.

 

SOSPA

    
SoSPA at Sofitel The Palm offers French Polynesian vibes, with lush greenery climbing the walls, soothing sounds from a flowing stream, and an all-present ambience of luxury. There are many spa treatments available, including body wraps, rejuvenating body wraps, massages, and relaxation rituals that come from around the globe, such as Turkish hammams or Russian banyas. They're Under The Rain series of relaxing scrubs and massages under gentle rain is a standout experience. It aligns with six energy chakra points.
Pro tip: There are a couple of spa treatments so if you are looking for gift ideas to commemorate your next anniversary, look no further.
Price: Starting at AED 189 and ending at AED 839
Locations: The Palm Dubai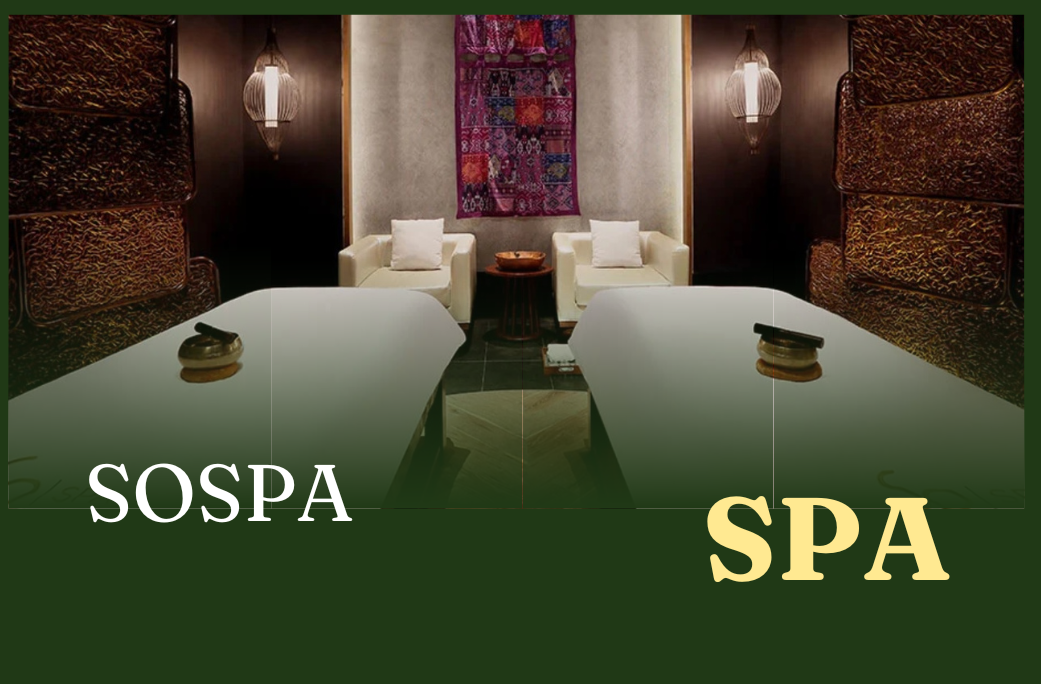 4.

 

NATURELAND SPA

  

 
Natureland, an oriental-themed spa with luxurious amenities, will make you feel like royalty. Think huge chandeliers, white marble and gold decor. Their signature royal hammam sounds perfect if you like that. Enjoy the soothing hot steam and rejuvenating massage while you take in the stunning hammam interiors at Natureland. After the treatment, you can enjoy a tea ritual on a silver tray and relax in the area with views of the ocean. You can also try a variety of other treatments, such as dead sea mud wraps or massages.
Price: AED165 (30min); AED245 (60min);
Locations: Rixos Premium Dubai, JBR
5.

 

DREAMWORKS SPA
There are 20 Dreamworks Spa locations across Dubai, so there's bound to be one near you. The locals love it for its high-quality treatments and great massages. Although Dreamworks spa may not be as luxurious and extravagant as some of the other options, they offer signature treatments that are high quality and delivered by professionals. You'll be able to relax after a long day with a Balinese full-body or warm stone massage.
Price: AED199 (at certain locations)
Locations – Cosmopolitan Hotel. Ibis Styles. Gloria Hotel. Hilton Garden Inn. Tryp Hotel. Hawthorn JBR. & many others.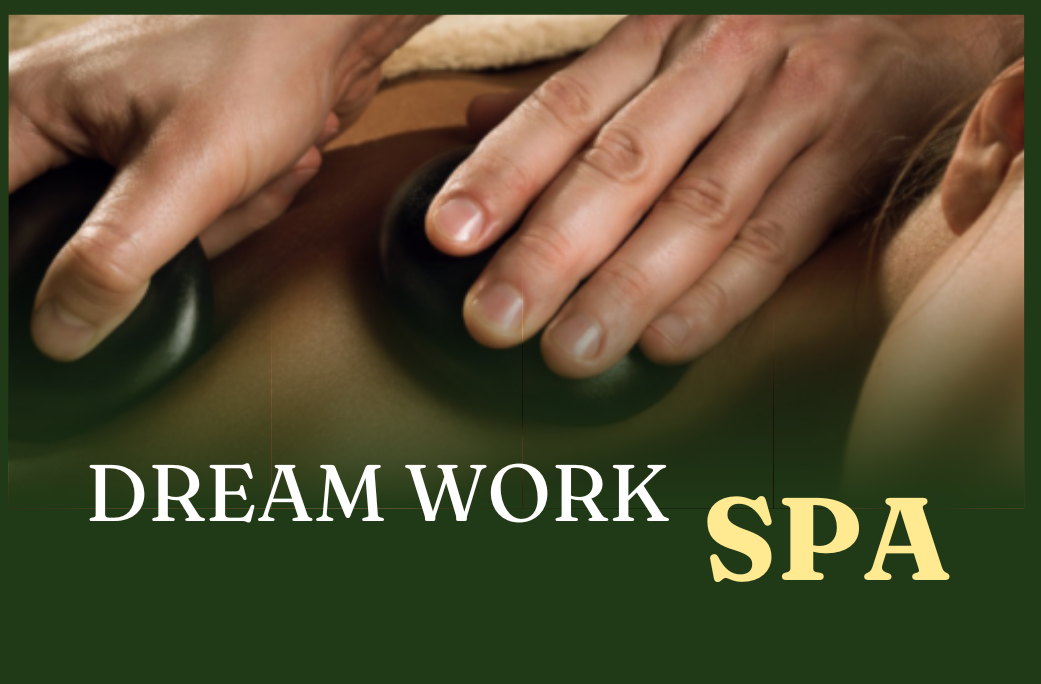 6.

 

OBEROI SPA

  

  
Oberoi is an Indian hotel chain. It's no surprise that Oberoi Spa specializes in traditional Ayurvedic treatments.
You will find positions such as Chakra Balancing and Mystical Magic (herbal poultice) massages, and Journey to India (traditional Indian massage).
They also offer traditional massages such as Swedish or Balinese, and aromatherapy massage.
You can choose from a nourishing facial or a relaxing Indian Head Massage, or a foot pamper session.
Price: AED155 (30min); HTML269 (60min); HTML329 (90min); AED 329 (9min)
Locations The Oberoi Dubai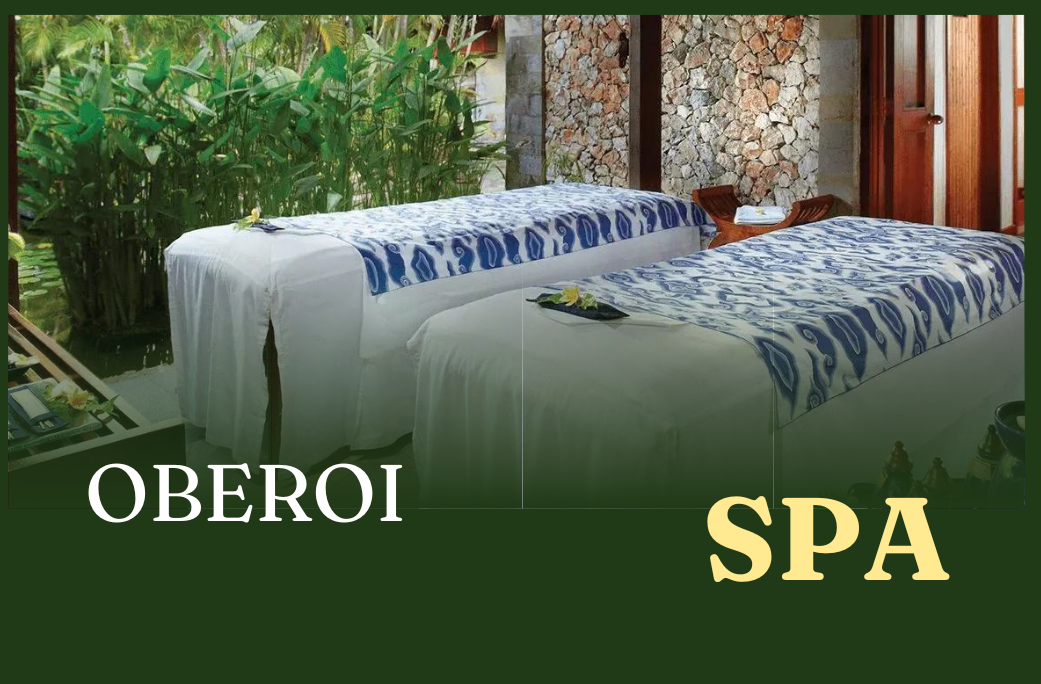 7. CLEOPATRA'S SPA  
Cleopatra's Spa, as the name suggests, is a lavishly decorated spa that is Ancient Egypt-themed.
Although the place sounds extravagant, I have never heard anyone complain that they are being overpampered.
Enjoy a refreshing ginger salt and milk yoghurt body wrap.
The interiors of the hotel are a big part of its charm. You can spend your time relaxing by the pool, or on a heap of pillows contemplating how wonderful your weekend was.
Prices: starting at AED 249 and ending at AED 1049
Locations: Wafi Dubai
You Can Find More Massage SPA In Dubai 
1.

 Round 10 Boxing Club
Health Clubs, Sports Complexes
Al Quoz
2. Naturelife Spa Premium
 Hammams & Turkish Baths, Spas
Jumeirah Beach Residence (JBR)
3.

 Timeless Spa
4.

 Swissotel Spa and Sports
5.

 Spa Cenvaree
6.

 Sofitel Spa Dubai Downtown
8.

 GymNation Al Quoz
9. Jazz Lounge Spa
Health Clubs, Hammams & Turkish Baths
Al Barsha
10.

 Soul Senses Spa & Wellness
11.

 Anantara Spa – The Palm, Dubai
12.

 Soul Wellness & Spa
13.

 N.Bar
14.

 Sisters Beauty Lounge
Speciality & Gift Shops, Lookouts
Mirdif
16.

 The Ritz-Carlton SPA, DIFC
Spas
Dubai International Financial Centre (DIFC)
17.

 GymNation Silicon Oasis
Health Clubs
Dubai Silicon Oasis (DSO)
18.

 Talise Spa Madinat Jumeirah
Yoga & Pilates, Spas
Al Sufouh
19.

 ShuiQi Spa and Fitness
Health Clubs, Spas
Palm Jumeirah
21.

 The Spa at Palace Downtown
22.

 Moksha Spa Dubai
23.

 The Armani Spa
24.

 Willow Stream Spa at Fairmont The Palm
25.

 Talise Ottoman Spa
26.

 The SPA at Palazzo Versace Dubai
Health Clubs, Hammams & Turkish Baths
Bur Dubai
27.

 Saray Spa
28.

 The Spa at Address Dubai Mall
29.

 Barry's Bootcamp
30.

 Pullman Dubai Deira City Wellness Center